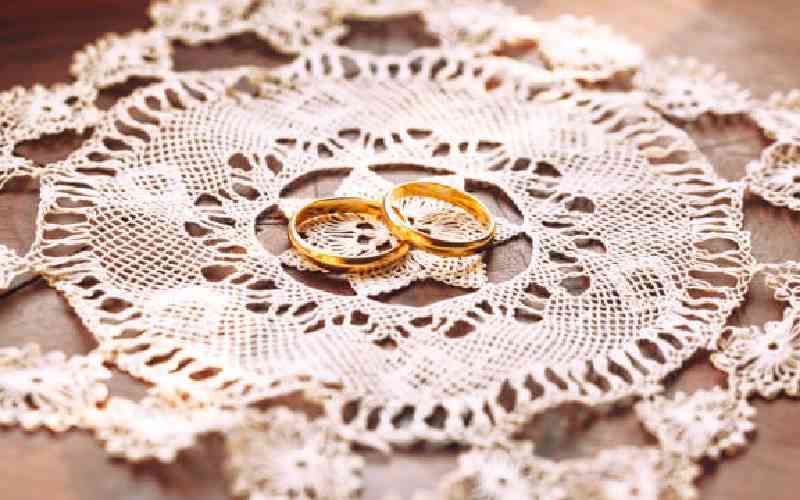 The Supreme Court's decision two weeks ago, in which it defined parameters around which a "presumption of marriage" could be established, has significant ramifications of Kenya's marriage law and practice.
Until the decision, the High Court and Court of Appeal had wavered between two extreme positions. On one hand, a few courts had consistently refused to recognise marriages not contracted through custom or statute.
They would only accept marriage by presumption where there was overwhelming evidence that the parties had intended to be married and had held themselves out as such.
Most courts, however, adopted a liberal approach, permitting any evidence of "intention to be married", including lengthy cohabitation, owning property together or having children as sufficient to presume a marriage.
The Supreme Court's decision has weighed significantly towards the former view, significantly raising the threshold on what constitutes the elements of presumption. The court set out four elements necessary to prove such a marriage.
In the first instance, there must be long cohabitation. While not defining the number of years, it was clear, the typical three or four-year "come we stay" is not what the court had in mind.
Secondly, the parties needed to have capacity to marry, meaning, for instance, that none of them should be in a subsisting marriage. This is a problematic area in Kenya where many couples are divorced "in fact" but have never formally dissolved their former unions.
Thirdly, there must be evidence that the parties intended to marry, and that both parties consented to the marriage. This requires cogent incontrovertible evidence. Finally, the parties must have held themselves to the outside world as married.
These elements set a high bar. Even then, the Supreme Court was clear that it considers marriage by presumption to be on its deathbed. It, therefore, counselled that the concept should be used by the courts sparingly. In the court's view, Kenya's social dynamics, especially on marriage, had so substantially changed that many people were willing to live in long partnerships, without having considered marriage.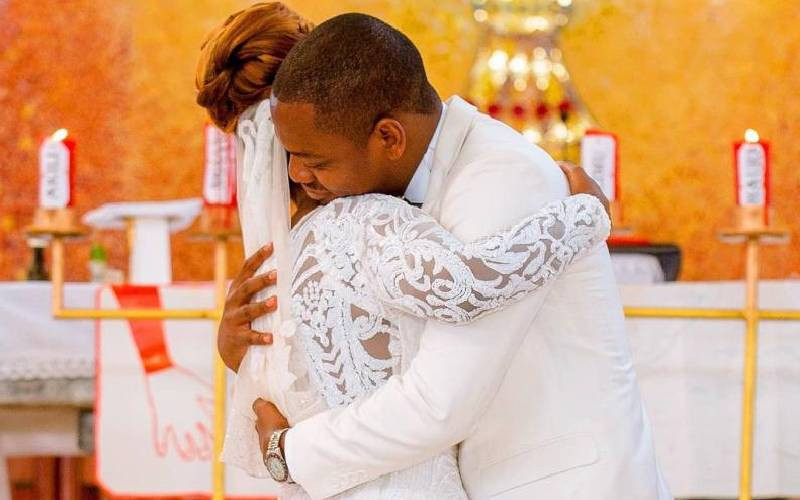 The court referred to statistics which showed that many couples were now staying together while expressly not intending to be bound by matrimony.
In those circumstances, it was not the business of the courts to accord couples a religious, social, and cultural identity which they had not expressly intended to adopt. Recognising that rights and obligations arose from such relationships, some jurisdictions in the west have passed laws for instance the Adult Interdependent Relationships Act of Canada which regulate such non-matrimony unions.
In the court's view, the Attorney General and Parliament needed to consider such a law to ensure none of the parties to such arrangements suffered upon "dissolution". Bottomline, the court was clear, marriage could only be presumed in exceptional cases. What implications does this have on marriage in Kenya?
Many studies on marriage indicate that a significant number of unions in Kenya have not been formalised either through customary rites or statutory marriage.
It is clear, however, that unlike the Supreme Court's view, many of these couples cohabit for years, without ever taking that extra step, but believing themselves to be married.
In many instances the only evidence of intention to be a couple, other than children, is the woman's name having been changed on her identity card to include her "husband's" name.
Unfortunately, the courts have been clear that inclusion of a man's name on one's identity card does not of itself a marriage make. Unfortunately, in a country where gender powers are unequal, and women are largely unable to bargain for rights to formalise their unions, it is them who will suffer the most from decisions that downgrade marriage by presumption.
This downgrade, read together with the other Supreme Court decision requiring show of contribution to qualify for a share of matrimonial property, creates significant challenges for women.
Many will stay in unions, believing or hoping they are married, contributing to the wealth of the family albeit in non-pecuniary ways, only to be told after many years that they were just concubines with no claim to the "joint" wealth. Cry, our beloved sisters, the year has not started well for you.
-The writer is an advocate of the High Court of Kenya
Related Topics