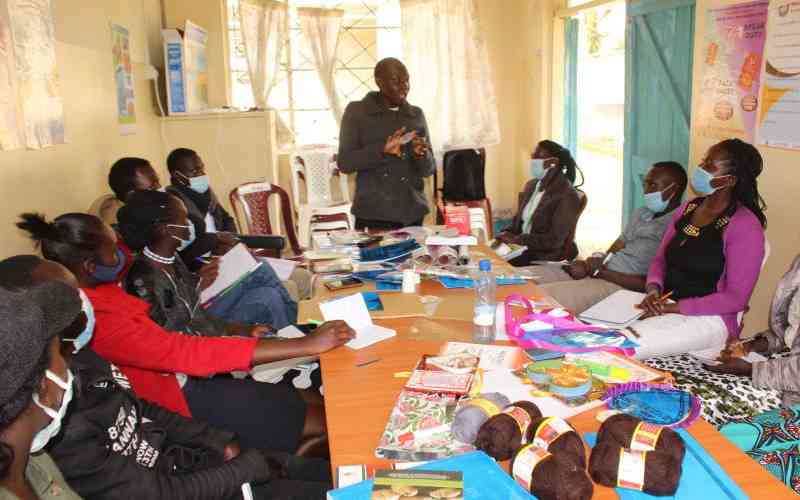 A group of civil society groups has hit back at religious leaders opposed to comprehensive sexuality education in schools.
Under the umbrella of SRHR Alliance, the more than 17 groups comprehensive sexuality education (CSE) is an age-appropriate, culturally relevant approach that provides scientifically accurate, realistic and non-judgmental information about sexual reproductive health and rights to young people.
"We have in the past noted with exception the uninformed sentiments by negatively profiling comprehensive sexuality education, which has in fact been scientifically proven to have benefits to the lives of young people and eventually to countries," read part of a statement to newsrooms.
The statement further read, "We have further noticed the growing misunderstanding and misconstruing of what is meant to avert possibilities of unintended pregnancies, sexual and gender based violence which define most of our societies. The benefits have been downplayed by either a lack of understanding of what is included in sexuality education and its benefits to young people or even personal biases."
The debate on introduction of sex education in school has in the recent past generated debate among Kenyans, religious leaders and health experts, who carries different opinions.
A number of religious leaders have strongly opposed its introduction, saying it would cause more harm.
Led by the Presiding Bishop of Christ is the Answer Ministries Bishop Oginde, some of the clergy argue that unlike traditional sex education, CSE is highly explicit.
"With an almost obsessive focus on children obtaining sexual pleasure, CSE promotes promiscuity and high-risk sexual behaviors as healthy and normal," Oginde wrote in one of his opinion articles.
Oginde said traditional sex education presents children as naturally sexual from birth, therefore any restrictions on their sexual expression or sexual activity violates their sexual rights.
"Furthermore, in CSE, children have the right to experiment with diverse sexual identities and sexual orientations in order to develop a healthy sexuality," he said.
But the SRHR Alliance said CSE is a rights based and can be taught to young people whether in school or out of school.
"It takes several years to deliver age-appropriate information consistent with the evolving capacities of young people. Comprehensive Sexuality Education goes beyond information thus helping young people to nurture positive values regarding their sexual and reproductive health," the alliance said.
according to the alliance, this education includes discussions about family life, relationships, culture and gender roles, menstrual hygiene management and also addresses human rights, gender equality, sexually transmitted infections (STIs) including HIV and threats such as discrimination, Female Genital Mutilation and sexual abuse.
"CSE supports young people to make responsible and accurately informed decisions about their sexual and reproductive health. It enables young people to protect their health, well-being and dignity. This in turn helps young people to develop self-esteem and life skills that encourage critical thinking, clear communication, responsible decision-making and respectful behavior," the statement read.
The alliance further said in Kenya, teen pregnancy is on the rise, representing a significant challenge to life outcomes because it interferes with education prospects for boys and girls and therefore making it difficult to realize sustainable development.
it said it is important that we address the sexual and reproductive health challenges faced by young people as a threat to their future.
"As the duty bearers, we ought to understand that denying young people the access to accurate sexual and reproductive health information negatively affects their overall health by denying them the knowledge and tools to navigate issues on relationships and reproductive health," the alliance said.
Related Topics