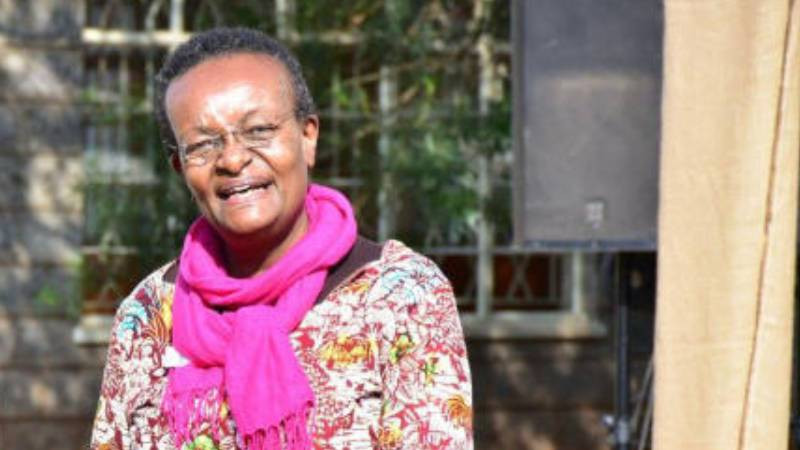 A section of health experts have strongly opposed the introduction of comprehensive sex education in schools saying it would trigger a high rate of unwanted pregnancies and HIV infections among adolescents.
Prof Ruth Nduati, an epidemiologist and paediatrician, said children are also likely to suffer infertility with early introduction of contraceptives, more so oral contraceptive pills.
Nduati said instead of introducing comprehensive sex education, children should be taught about their body development.
"Sex education cannot be a solution to teenage pregnancies reported in the country. We are not teaching our children about their body development, whereby even girls do not know about menstruation
Why should we teach our children about sex at an earlier age, yet it is illegal for them to have it," Prof Nduati posed, during the ongoing 2023 Maisha conference in Mombasa.
Prof Nduati said the introduction of sexual activities earlier in children causes long-term depression, more so in boys, while girls are likely to suffer sexually based violence.
Nduati who has been part of researchers working on HIV added that early introduction of contraceptives to adolescents affects their fertility, with studies indicating that women who use oral contraceptives are more likely to suffer endometriosis.
Endometriosis is a disease in which tissue similar to the lining of the uterus grows outside the uterus, causing severe pain in the pelvis and making it difficult for a woman to get pregnant.
According to studies published in the Lancet, the use of contraceptives increases the risks of Endometriosis among Women without Children.
In one of the studies titled 'Facts about fertility', it was found the risk of being diagnosed with endometriosis was 2.4 times higher in women with greater or equal to 5 years of oral contraceptive pills, as compared to those who never use contraceptives.
Nduati's sentiments were echoed by religious leaders, who have opposed a move to introduce comprehensive sex education in Kenyan schools.
The discussion about providing contraceptives to teenagers comes at a time when the NSDCC, in partnership with the Ministry of Health, is working towards ending triple threats.
According to the NSDCC HIV Situation Report of August 2023, the country is faced with an overlapping challenge of new HIV infections, unintended pregnancies, and sexual and gender-based violence among adolescents and young women aged between 10 and 19 years.
At least 62 HIV infections occur every week, among adolescents aged between 10 and 19 years, whereas 18 percent of all ante-natal care attendances are teens in the same age bracket.
Additionally, 36 percent of all sexual and gender-based violence cases in the country occur among teenagers aged between 10 and 19 years.
Teenage pregnancy in the country is also high, at the rate of 15 percent, with Samburu leading in counties with the highest teenage pregnancies, at 50 percent, followed by West Pokot, Marsabit, Narok, Meru, Homabay, Migori, Kajiado, Siaya, and Baringo at 36, 29, 28, 24, 23, 23, 22, 21, 20 and 19 percent.
Recently, Kirinyaga Woman Representative Jane Njeri introduced a motion in parliament on the introduction of compressive sex education in schools, to end high adolescent pregnancies.
According to the legislature, the introduction of sex education will equip children with knowledge and skills that will make them make better choices on sex.
The motion noted that the introduction of comprehensive sex education will further promote healthy sexual practices in adolescents, and reduce HIV, among other sexually acquired diseases.
But Nduati maintained that anyone below the age of 18 years is protected by law against illicit sex, and they should therefore not be introduced to contraceptives as such exposes them to the act and perpetrators.
"Anyone below the age of 18 years is not issued with a driving license, even if they know how to drive. So why do we think such they have the right to access contraceptives," said Nduati, adding that it would be ironic for the government to support the introduction of sex education and supply of contraceptives to children, yet it has the role to protect them.
In a previous interview with The Standard, Dr Ruth Masha, CEO National Syndemic Diseases Control Council (NSDCC) said adolescents should be encouraged to abstain from sex.
According to Masha, the number of adolescents indulging in sex, against those abstaining, is low.
The conference has brought together health experts, partners, and the community to find measures to end HIV by 2030.
Related Topics