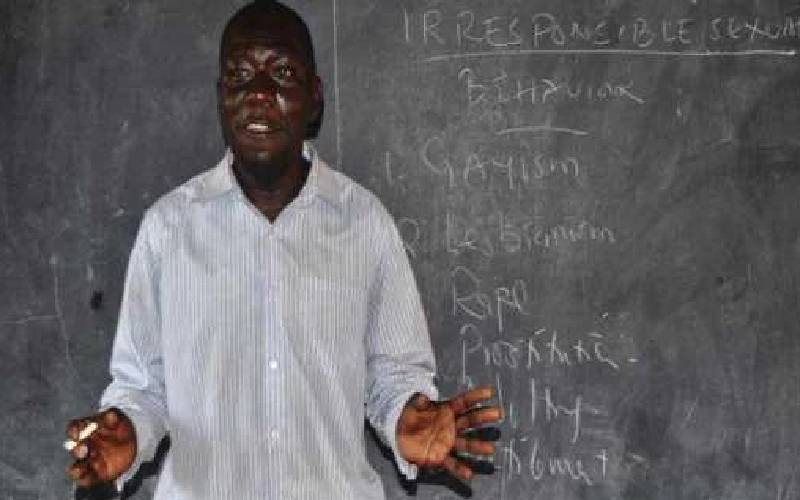 Sex education debate among adolescents has taken centre stage in the ongoing Maisha conference, with Senator Catherine Mumma renewing her call for its introduction in school.
The senator maintained that introduction of comprehensive sex education in school will help fight HIV, early pregnancies and Sexually Transmitted Diseases.
"We speak about pregnancy because we are being reactive, we have allowed it to happen, and now we want to deal with it," she said adding, "We need to get back to the drawing board and ask ourselves serious questions as a country, as leaders, at communities, religious leaders and all stakeholders."
Data by the National Syndemic Diseases Control Council (NSDCC) reveal that about one in every 5, (23 percent) antenatal clinic client was an adolescent aged between 10-19 years in the last 7 years.
About six percent of pregnancies occurred among girls aged 10-14 between 2016 and 2022.
Between Jan and May this year, Meru County had the highest proportion of adolescent pregnancies (10-19) in the country at 26 percent.
Senator Mumma said cases of mother to child transmission of HIV will also reduce with introduction of sex education.
"I believe the challenge we have on mother to child transmission will be solved if we address the issue of the adolescent health," added the senator.
"How can a 10-year-old with a child understand the value of mother child transmission, or a 14-year-old? The problem is that we allowed, the 10 year or 16-year-old to get pregnant, and we must do something about this issue," posed the legislature.
Additional data by NSDCC reveals that about 3,244 new HIV infections occurred among adolescents 10-19 in 2022.
The debate on introduction of sex education in school has in the recent past generated debate among Kenyans, religious leaders and health experts, who carries different opinions.
A number of religious leaders have strongly opposed its introduction, saying it would cause more harm.
But according to Mumma parents have not been able to offer sex education to children as the topic is culturally viewed as a taboo, maintaining that school provides the best environment for the topic.
According to the senator, parents who offer sex education, they only focus on how to prevent a pregnancy, and HIV.
"Our cultures do not allow, and have made it a taboo, to discuss sex with children. Aunties and grandmothers are the ones who taught sex education, after interrogating further, I have found that it was not really sex education but how to please a husband when you get married," she said.
The senator added, "The conversation on sex was never there. In circumcised boys, it was how best to be a man and now all women belong to them because you are now circumcised,"
According to Mumma, parents are not best in teaching their children about sex.Mumma's sentiment was backed by Dr Ruth Masha, CEO NSDCC who said her daughter was reluctant to share with her on whether she had sex, during one of their conversation.
Masha said she asked her daughter if she had had sex, but she instead bounced back the question asking her- if she (Masha told her mother when she had her first sex)- the conversation between the two 'silently died'.
But prof Ruth Nduati, an epidemiologist and paediatrician questioned why comprehensive sex education should be introduced, maintaining its introduction would trigger high rate of unwanted pregnancies and HIV infections among adolescents.
Nduati who has been part of researchers working on HIV said early introduction of contraceptives to adolescents affects their fertility, with studies indicating that women who use oral contraceptives are more likely to suffer endometriosis.
Instead, she observed that children should be taught about their body development.
"Sex education cannot be a solution to teenage pregnancies reported in the country. We are not teaching our children about their body development," said Prof Nduati.
The paediatrician added that it is illegal for children to indulge in sex, and they should be protected by law and authorities.
Related Topics