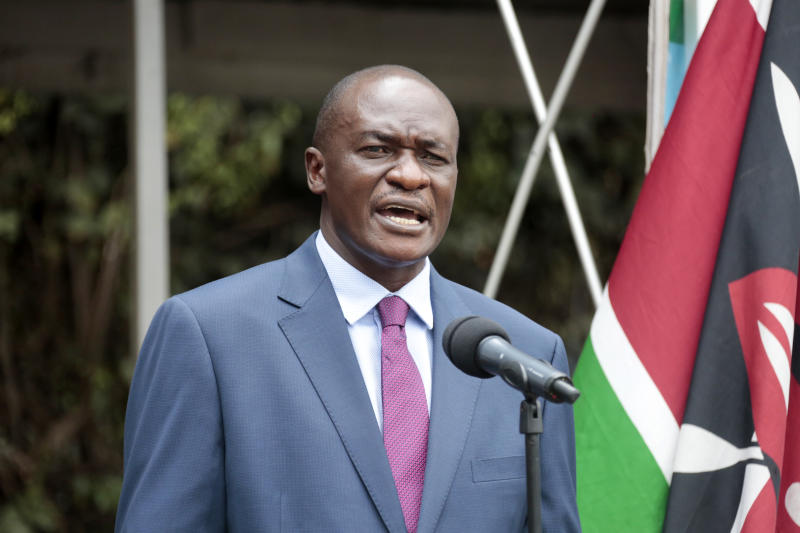 The Ministry of Health is working on a food safety bill that seeks to empower counties to conduct random tests on food in the market.
In the wake of an increase in cases of food poisoning, the bill will also task traders to know the source their food.
According to the Health Director-General Dr Patrick Amoth, the bill which was at a critical stage would give counties powers to make sure food was safe.
"This bill will give counties powers to supervise and even test samples of food in the market and eateries as part of protecting consumers," he said.
Amoth made the remarks in Naivasha after opening a three-day Multisectoral.3 Coordination mechanism Operation Tool workshop.
He called for a joint collaboration with the department of veterinary services in dealing with drug residue.
"The veterinaries use drugs to treat animals while agronomists use pesticides in the farms and the products end up on our tables," he said.
On his part, Dr Harry Oyas from the directorate of veterinary expressed his concern over the number of zoonotic diseases affecting human beings.
He noted that 70 per cent of the diseases were affecting humans and pointed to rabies and Rift Valley fever as the most common.
The AU representative in the meeting Dr Ann Lewa called for concerted efforts to strengthen the health sector.
"We are happy that we have managed to eradicate rinderpest and managed to control bird flu, Covid-19 and rabies," she said.
Related Topics