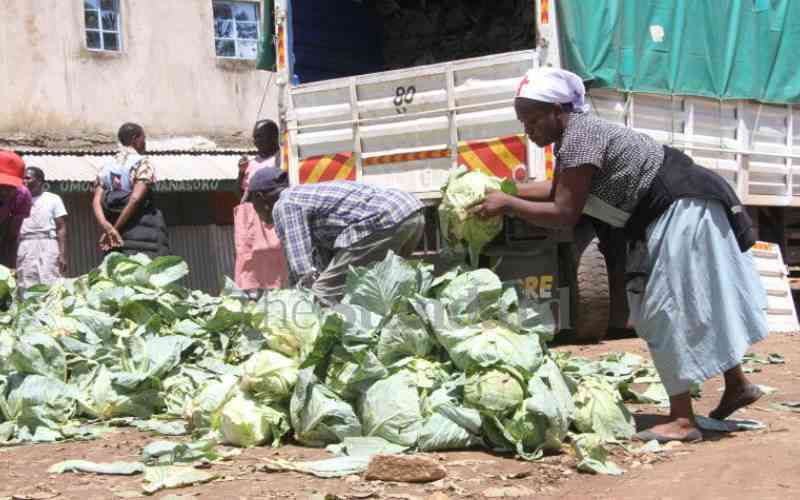 Covid-19 Pandemic led to an increase in Gender-Based Violence in Kenya, research conducted by International Centre for Research on Women (ICRW) shows.
The research, dated May 2023, was done in seven sub-counties in Nairobi namely; Dagoretti South, Embakasi East, Embakasi West, Kamukunji, Kibera, Starehe. and Westlands.
The survey, conducted on 384 women, focused mainly on women working in the informal sector; an area that makes up more than half of the country's workforce.
According to the paper's findings, government movement restrictions during the pandemic limited women's access to health and other social services, amplifying their vulnerabilities.
"The stay-home policy response to COVID-19 and the economic hardships due to closure of businesses and loss of jobs and incomes led to higher incidences of GBV, which in turn intensified the vulnerability of women as a result of the COVID-19 policy responses." A section of the research findings reads.
"Community-based sources of good quality care for SRH and GBV are currently limited, but important in such emergencies when access to formal service providers at health facilities or GBV centres becomes difficult."
As a result, the researchers recommended that the Ministry of Health should classify sexual-related healthcare and Gender-based violence services as essential, boost women's access to support services as well as prioritizing the two in future.
"The Ministry of Health and county governments should work with CSOs to develop innovative ways to increase IWWs' access to support, such as training community health workers to provide basic SRH and GBV services in markets and other informal workplaces."
"The Ministry of Health should classify SRH and GBV services as essential and remove any restriction or regulations that prevent pharmacies from providing SRH and GBV services; and should introduce telemedicine programs, apply task sharing of SRH services as guided by World Health Organization (WHO) standards, and strengthen the reproductive health commodities supply chain. Another way to improve IWWs' access to SRH and GBV services is by mapping needs and using mobile outreach teams to supply service delivery sites or go door-to-door."
Secondly, the research findings show that most women working in Kenya's informal sector are in their childbearing age, and most are family heads.
During the pandemic, all learning institutions were closed; meaning all children had to stay under parental care for nearly a year. This meant that most women had to balance between earning an income, taking care of the children as well as their everyday lives.
"The closure of education institutions led to a high burden for childcare, implying IWWs had to divide their time between business and domestic activities. The particularly high childcare burden during the COVID-19 lockdown further entrenched socio-cultural norms and reduced IWWs' access to paid employment."
Therefore, the researchers recommended that relevant authorities should put up accessible, affordable and child-friendly care facilities in major informal workplaces like markets.
Thirdly, Lockdowns imposed during the pandemic reduced the earnings of most women working in the informal sector, although they remained operational for some hours.
"Many IWWs resorted to reducing expenditures, depleting savings, and selling property for survival. These coping strategies are unsustainable and potentially exacerbated their vulnerability in the post-lockdown period. As a result, few IWWs believed that their lives and those of their household would bounce back after the pandemic, reflecting the extent of the socially and economically devastating COVID-19 responses." ICRW research findings are read in part.
Therefore, the researchers recommended that relevant government institutions should come up with mechanisms that ensure small and medium enterprises have access to financial services and financial literacy on how to invest.
"Improved access to financial resources will lead to long-term transformative socio-economic outcomes such improved access to education, employment and well-being that will consequently aid in asset and wealth building. Individual asset-building approaches could include improving portfolios for businesses, improving market access, and saving up financial assets."
Related Topics