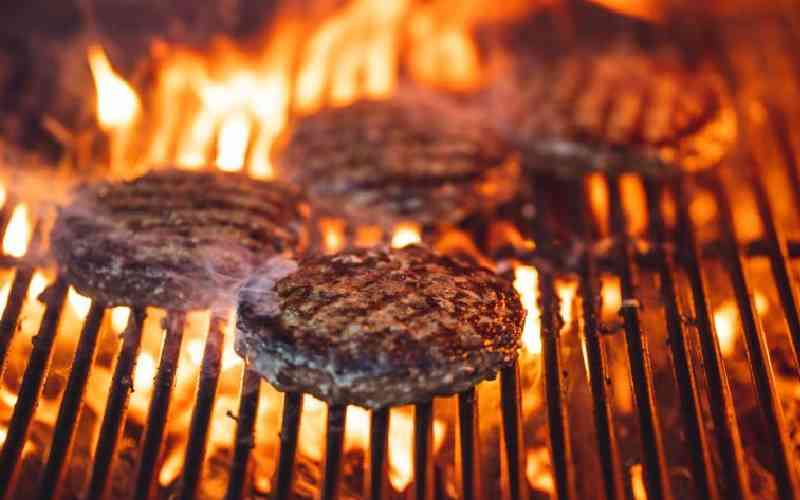 It's long been understood that the cooking process produces molecules, including DNA, in both plant and meat-based foods that react with human DNA upon ingestion. For this reason, researchers have hypothesised that cooking at high temperatures poses health risks.
A new study has now confirmed that the damaged DNA can be absorbed during digestion, and further absorbed into the consumer's DNA. These damaged molecules can react with the DNA in consumers' bodies posing a genetic risk to the consumer.
The study by Dr Eric Kool, George A. and Hilda M. Daubert Professor in Chemistry at the Stanford School of Humanities and Sciences was published in ACS Central Science. The study aimed to look at whether damaged DNA from food cooked at high heat could lead to genetic damage in mice.
"We decided to see what happens to human cells when they are exposed to damaged DNA components and were surprised to see that the cells were showing signs of DNA damage in their own DNA. It then occurred to us that we might be exposed to the same forms of damage when we eat food cooked at high temperatures. We started measuring what happens to food DNA when you cook it," Dr Kool told Medical News Today.
The researchers cooked ground pork, ground beef, and sliced potatoes. Part of the food was cooked by boiling it for 15 minutes at 100 degrees Celcius and the rest by roasting it for 20 minutes at 220 degrees Celcius.
They discovered that both the roasted and boiled food showed DNA damage. However, foods cooked at higher temperatures showed higher levels of DNA damage.
The researchers confirmed that the DNA damage sustained by foods cooked at high temperatures was genotoxic, meaning it can compromise gene functioning and trigger cancer-causing gene mutations. In the mice, the damaged DNA appeared in the cells that line the small intestines.
The researchers also exposed lab-grown cells to a solution containing the heat-damaged DNA. The cells showed DNA damage.
The researchers believe that they have shown for the first time that components of food DNA, damaged by being cooked at a high temperature, can be absorbed by a consumer during digestion and incorporated into the DNA of that consumer.
"It's well-established that overcooking your food and grilling food at high temperatures is unhealthy," said Dr Moreen Kubai, a general doctor at Wangige Level 4 Hospital.
"It's important to limit deep-fried and grilled foods," she said.
Related Topics