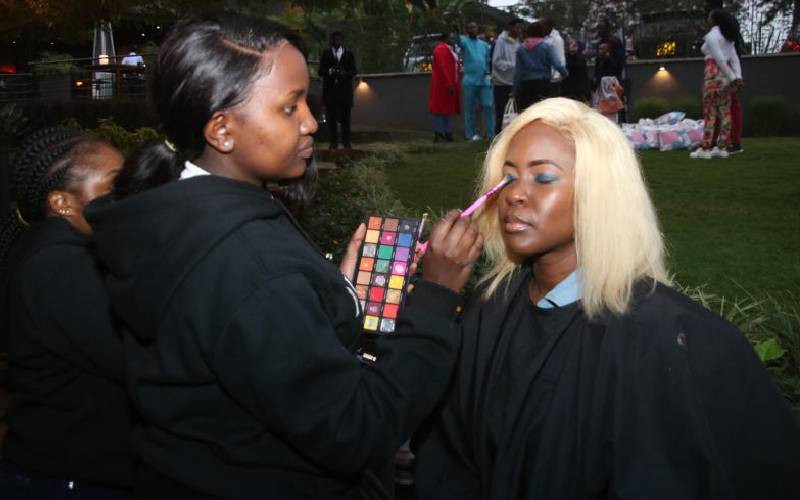 About a week ago, Johnson & Johnson (J&J) announced it had agreed to pay over Sh10 trillion (USD8.9 billion) to about 70,000 people who sued the company's talcum powder products claiming they were contaminated with cancer-causing asbestos.
The proposed settlement, which would be paid out over 25 years, was termed a "landmark" and a "significant victory" in a legal tussle that lasted more than ten years.
The people who sued J&J were survivors and families of some users who'd since died of gynaecological cancers and mesothelioma, a type of cancer that develops in the lining covering the outer surface of some of the body's tissues and organs.
Questions concerning the safety of using talc powder have been raised repeatedly in the last four decades. Studies dating back to the 1970s have linked the application of talc powder by women to their genital area to ovarian cancer.
Research findings posted on the National Centre for Biotechnology Information (NCBI) have found that, in its natural form, talc may contain asbestos, a substance known to cause cancers in and around the lungs, and throat lining when inhaled.
After years of pushing back on researchers and scientists, J&J reiterated its stand that its powder is safe and asbestos-free even as it announced its discontinuation. However, internal company records, government investigations and other evidence proved that for decades, from 1971 to the 2000s, J&J powders tested positive for asbestos, a well-known cancer-causing agent.
J& J announced it would end global sales of baby powder containing the mineral talc in 2023, two years after it discontinued the sale of talc-based products in the U.S.
"As part of a worldwide portfolio assessment, we have made the commercial decision to transition to an all cornstarch-based baby powder portfolio," read a statement by the company, adding cornstarch-based baby powder is already sold around the world.
Talc is a natural mineral mined from rock and earth deposits. Apart from baby powder, talc is an ingredient in personal care products such as loose and pressed powders, blush, eyeshadow and liquid makeup. In the food industry, it is added to rice to give it a whiter, cleaner appearance and to chewing gum as a filler. In pharmaceuticals, it is used as an anti-caking agent in tablets.
In Kenya, it is not uncommon to find barbers using baby powder to mark their customers' hairlines during a cut. In salons, baby powder is used to protect the scalp when relaxing hair.
Other health effects upon inhalation or ingestion, according to NCBI, include chest discomfort, pain or tightness, coughing or spitting up blood, body chills, cough with thick mucus, dizziness, fainting, fast or irregular heartbeat, general feeling of discomfort or illness.
Related Topics