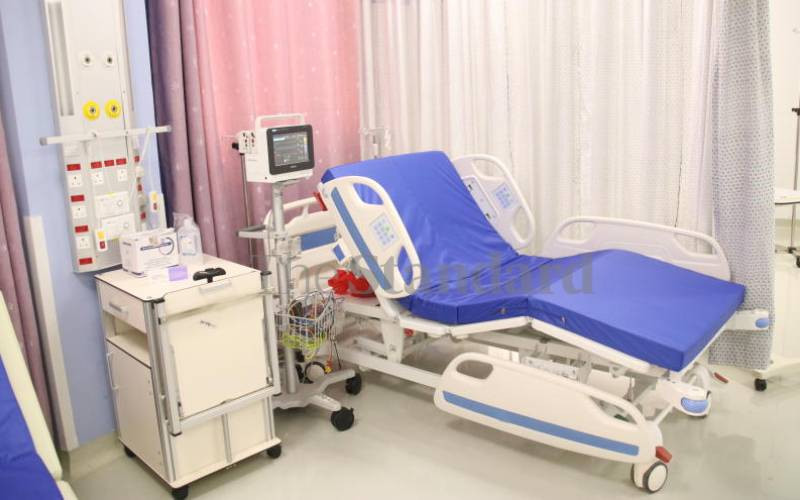 Taita-Taveta County is struggling to provide quality health services, an audit of three leading hospitals in the county shows.
The County Assembly's Committee on Health and Sanitation Services report reveals there are no fully functioning Intensive Care Units (ICUs).
This has forced patients to seek services in Moshi, Tanzania, or Mombasa County.
"Some of the essential services like laboratories are lacking, hampering the efficiency of the ICU and other units at Moi County Referral Hospital," says the report.
The findings, tabled yesterday, show the problems are compounded by the breakdown of the medical oxygen bulk storage plant at Moi Hospital.
Moi Hospital, which is the largest facility in the region, has an ICU launched on August 5, 2022. However, out of its six ICU machines meant for it, two have not been installed due to lack of space.
The committee said it audited the hospital in March, with the audit revealing it lacked support departments, making it difficult to run the ICU effectively.
"There is shortage of staff in other cadres and a lack of specialised doctors like physicians, surgeons, pediatricians and gynaecologists or obstetricians. Others include anesthesiologists, critical nurses, and anesthesiologist medical engineers," said the report seen by The Standard.
Lack of 24-hour pharmacy
In Mwatate Sub County Hospital, there were two biomedical engineers as opposed to the required three. The facility does not also have a 24-hour pharmacy due to a shortage of personnel.
The outpatient unit does not operate on a 24-hour basis because of inadequate staff. There was no updated pricing structure leading to undercharging of commodities at Mwatate.
"The pharmacy depends on a manual dispensing system, which makes commodity management difficult. There is a need for an automation system of pharmacy services," says the report.
At Wesu Sub County Hospital, anti-venom, anti-rabies, hypertensive and anti-diabetic drugs were unavailable during the visit, said the committee chaired by Duncan Wangama.
Mr Wangama said that during its visit to the facilities, the committee found expired drugs at the Wesu Hospital pharmacy.
"Family planning services were all lacking saves for pills. Reagents were not inadequate leading to stoppage of services and it takes about a month to be supplied," stated the report.
County's Health Executive Gifton Mkaya admitted that the sector has faced numerous teething challenges, which the county administration was working round the clock to address.
"The ICU budget must be made separate from the main hospitals. The county should finance the facility or relocate the ICU services to Moi County Referral Hospital where we have the support departments," said the Mkaya
Related Topics