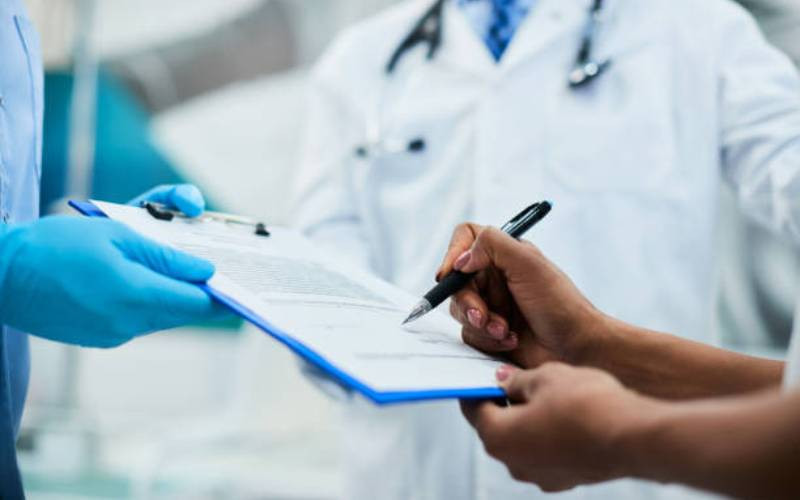 A friend called me one time, saying she really needed my help. Her children's nanny had been in and out of the hospital the past month and she had, seemingly, received medication for her symptoms rather than a treatment plan as she was still in pain. I met with her nanny, listened to her medical history, and was able to identify a doctor within the public system who could help. This way, NHIF would cover most of her costs.
It was a surprise when Nancy, the nanny, said she didn't have NHIF, more so as my friend had mentioned that she had registered her. Nancy would receive the monthly contributions as part of her salary and all she had to do was make the remittance via mobile money.
She explained that her daughter had sat her exams the previous year, and joined high school that year. Coupled with the rising cost of living, she thought she would 'save' on the NHIF costs and use the contributions for her family expenses. She also didn't wish to bother her employer who had already given her a raise.
I empathised with Nancy as her story was like many others that I had heard before – to pay or not to pay for health insurance. What if it meant skipping a meal or two?
If you had asked me a decade ago, I would have said insurance can wait. Until I saw some families going bankrupt or into depression, and patients detained in hospital. It also seemed like, every other month, I was part of a fundraising effort to clear a hospital bill. I had seen upper-middle-class families with private medical insurance run out of benefits and have to apply for a loan to cover medical bills.
I thought of my grandmother who was in and out of the hospital. She was over 70 years old. NHIF didn't cover all her expenses and her private medical cover had taken over six months to kick in to cater to her pre-existing conditions. That year, our family budgeted monthly for my grandmother's medical expenses.
As a country, we have witnessed several prominent persons fundraise to clear hospital bills. If you asked me now, I would say medical insurance is not a luxury and you should have it – be it public or private.
As for Nancy, she should have gone back to her employer and asked for the contributions to be made directly to NHIF.
Following up with another friend, Irene, whose father had passed away recently, I wondered what cover she had for her mother. She said NHIF but was planning on getting her private medical insurance.
"Sell one of your cars if you have to and get her medical insurance with sizeable benefits given her age," I said looking at her driveway with three cars parked. She gasped and argued that the value of her car was more than the insurance. I told her that the average hospital bill for a month's hospital admission for her mother would surpass the value of a car.
There's a discussion to be had around health insurance; a knowledge gap exists, and not enough advocacy work is being done around 'why you should pay'.
Nancy was fortunate in that she had a caring employer in my friend Irene who could call me, and I could call my doctor friends, not to waive their fees but to provide a grace period for payment to be made. Not many Kenyans are fortunate enough to be able to call in favours. Yet, every Kenyan should have some form of health insurance and that is our government's responsibility to its people.
—The writer, Dr Diana Wangari, is the Health Partnerships and Health & Science Editor, Standard Group PLC.
Related Topics