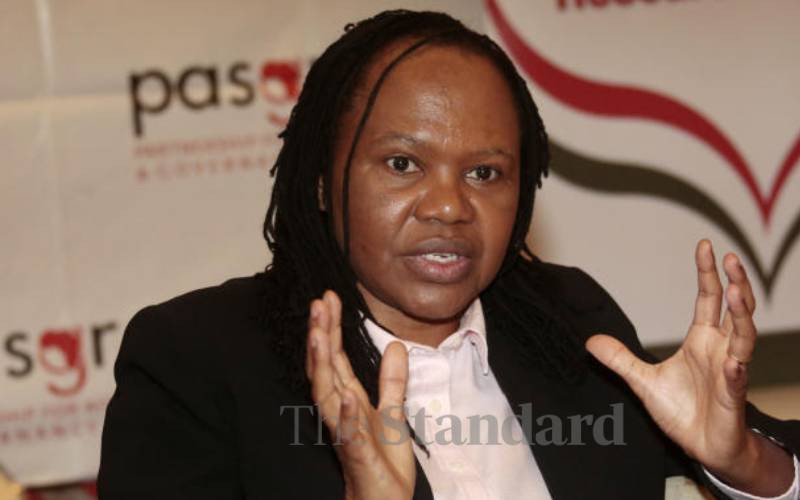 A panel of private health sector players have come together to discuss their role in delivering Universal Health Coverage (UHC).
Kenya Healthcare Federation (KHF), which is part of the panel, says the Kenyan government underfunds healthcare, allocating only four to six per cent instead of the recommended 12 to 15 per cent of the budget.
"Coupled with weak accountability systems and insufficient human resources, healthcare is crippled and unable to achieve UHC," said Dr Anastasia Nyalita, KHF Chief Executive Officer.
Lack of tailored policy formulation and implementation also emerged as a barrier to UHC attainment.
The Partnership for African Social and Governance Research (PASGR), a non-profit organisation that researches to inform better policies in Africa, partnered with KHF to identify gaps, conduct research, and engage stakeholders on achieving UHC.
They hope to collaborate with government stakeholders to ensure Kenyans attain the UHC vision.
A UHC pilot programme was implemented in 2018 in Nyeri, Machakos, Kisumu, and Isiolo. The counties were selected due to the unique health needs of their populations.
Nyeri, due to its high burden of non-communicable diseases, Machakos due to road traffic accidents, Kisumu due to malaria and infectious diseases, and Isiolo for maternal mortalities.
Nyeri soon terminated, citing financial constraints, and Kisumu was a non-starter. Machakos and Isiolo achieved an uneventful conclusion, but lessons were learnt.
Dr Samuel Oti, a PhD medical doctor and global health specialist, says "catastrophic" health expenditures are driving families into poverty.
"We are all one step away from poverty from one illness," he said.
Dr Oti called for urgent implementation of UHC in Kenya and the rest of Africa.
"UHC is about ensuring all individuals and communities have access to the healthcare they require," he said.
"UHC doesn't mean healthcare is free, but that out-of-pocket payments do not prevent people from accessing health services, and they're protected from catastrophic health expenditure, which is spending more than 30 per cent of their household income on health."
According to Antony Mveyange, the Executive Director at PASGR, some solutions to bridge the gaps include collection of data to identify and curb emerging health threats and implement local interventions like community-based surveillance, diagnostic networks, and vaccine administration.
"Development of a national health data system will enable policymakers and providers to provide targeted healthcare budget and services for highest impact and easy address of any emerging barriers to health equity," said Mveyange.
"Invest in research and passage of national policies and guidelines that facilitate the delivery of health services that reflect local needs."
Nyalita called on the private sector to collaborate with the Ministry of Health to help identify and address gaps in medical access.
The stakeholders called on the government to invest the recommended percentage of healthcare funds.
They also called for investing and embracing diagnostic technology. These equipment allow healthcare workers to better detect illness through digital technologies and allow local healthcare workers to handle basic cases and only refer severe ones.
The panelists said citizens can also play a role by prioritising self-care.
This includes preventive self-initiated practices such as exercise, proper diet and access to innovative self-care products, such as self-testing options for HIV, TB, diabetes, and hypertension.
Related Topics