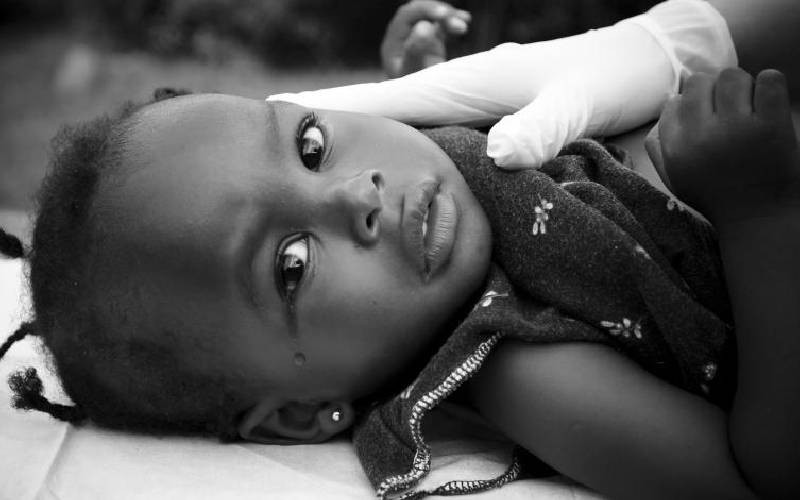 Children under five years and who become symptomatic before they reach 18 have been cited as one of the biggest threats not only in Kenya, but globally.
The World Health Organisation (WHO) lists malaria, pneumonia, diarrhoea and TB as accounting for 29 per cent of under five deaths.
Of those diseases, pneumonia stands out: It affects mostly children from poor backgrounds and has been dubbed 'the disease of inequality' as those from well-off families are spared.
Common symptoms of pneumonia include fever, fast breathing, cough pain that produces mucus, loss of appetite, chest pain, chills, fatigue and breathing with a wheezing sound.
Children from poor families are more affected as they lack of access to sufficient healthcare and proper diet, compromising their immune systems.
UNICEF notes that child deaths caused by pneumonia are strongly linked to undernutrition, lack of safe water and sanitation and indoor air pollution, which are hallmarks of poverty, which the rich escape.
Mothers from poor families are also unable to practise exclusive breastfeeding as they have to fend for the families coupled with inadequate nutrition, including lack of access to complimentary feeding and vitamins.
WHO says: "Pneumonia kills about 700,000 under-fives and it kills a child every minute despite the disease being preventable and easily managed through available antibiotics."
Eunice Moraa, a child health expert in Mau Narok, Nakuru County and Bramwell Karani a nurse at Wellcare Hospital in Mombasa County, say that hardly a day passes by without a single or more child deaths reported due to pneumonia.
"Employing preventive and treatment measures in Kenya is one way for children to escape premature deaths from pneumonia," says Mariam Njuguna, a pharmacist.
Moraa lists access to antibiotics as critical for treating pneumonia besides early immunisation, proper sanitation and hygiene.
Many countries have developed methods for pneumonia prevention, including surveillance, diagnosis and treatment but which largely targets adults and not children.
Related Topics