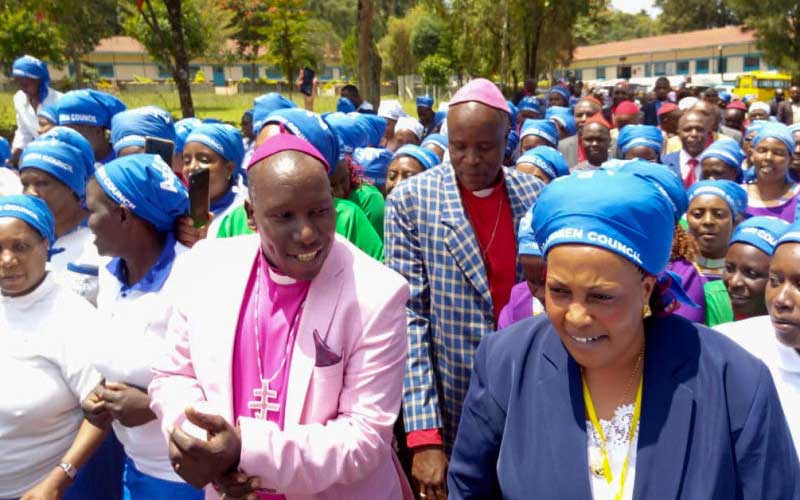 The African Independent Pentecostal Church of Africa (AIPCA) has differed with the Catholic church on the government's plan to roll out a mass vaccination of girls against cervical cancer next month.
Speaking at Jomo Kenyatta High School in Bahati during a women conference that brought together more than 3,000 members of the church's Women Council, AIPCA deputy secretary general Bernard Maina said the church fully supports the programme.
"We are behind the Ministry of Health in this initiative to protect our girls and future mothers against killer cervical cancer," Maina said.
The move comes just days after Catholic doctors in the country warned against the programme, saying it could cause severe side effects which include brain damage, seizures or paralysis. The government is planning to have girls at the age of ten vaccinated against Human Papilloma Virus (HPV) which causes cancer. The vaccination is set to be rolled out through more than 9,000 public, private and faith-based facilities across the country.
However, according to Maina, Kenyans should embrace all possible efforts to ensure people are protected from cancer and provision of treatment services to those already diagnosed.
"I totally differ with our Catholic counterparts on this. Any hopes in line with battling with cancer should be embraced by everyone. Their statement is weighty and likely to have the programme fail," he said.
He said there was no way the government could release a vaccine with the intention of harming its own people.
Related Topics