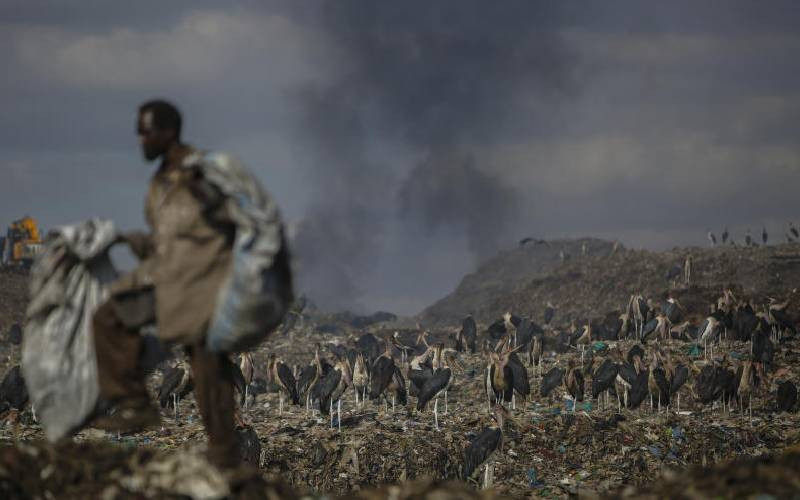 The recent Africa Climate Summit in Nairobi served as a stark reminder of the critical need for improved air quality governance. While the summit aimed to address pressing climate issues, it inadvertently drew attention to the complex challenges surrounding air quality in Nairobi.
The conference's impact on our daily lives, particularly the excruciating traffic jams on major city roads, underscores the urgency of this matter. The extensive idling of vehicles in traffic led to heightened emissions of greenhouse gases and harmful pollutants, exacerbating already precarious state of air quality. It is a poignant reminder that pursuit of sustainable climate goals cannot be divorced from concerns of air quality and public health.
The global repercussions of poor air quality are undeniable, with millions of premature deaths attributed to ambient and indoor air pollution. Despite existence of robust legal and institutional frameworks, air quality in the capital city has deteriorated significantly.
As of 2020, 60 per cent of outpatients in Nairobi were treated for respiratory issues, and a staggering 23,000 Kenyans lost their lives prematurely in 2020 due to respiratory illnesses linked to air pollution.
These alarming statistics cast a shadow over the city's health landscape, emphasizing need for comprehensive air quality reforms.
The governance of air quality in Nairobi is multifaceted, with various sectors contributing to complexity of the issue. Nairobi's transport sector is a major contributor to greenhouse gas emissions, responsible for 45 per cent of the city's emissions. The city's inefficient public transport system and increasing numbers of personal vehicles have led to traffic congestion and high emissions, exacerbated by the growing boda-boda sector.
Efforts to decongest the city, such as development of bypasses and mass transit systems, including rail transport, are positive steps. However, the government can do more by incentivising electric vehicles, considering that a significant portion of Kenya's electricity is generated from renewable sources. Startups promoting electric mobility are emerging and must be lauded.
Promoting non-motorised transportation, such as cycling lanes and footpaths, is essential for reducing emissions and improving air quality. Allocating a portion of the transport budget to develop such infrastructure is a step in the right direction. Low-income households in Nairobi's informal settlements often rely on biomass fuels and kerosene for cooking and lighting due to the high cost of cleaner options like LPG and electricity. The absence of a clear legal framework regulating cooking energy exacerbates this issue, with changes in taxation affecting choices.
To address this, the government's National Clean Cooking Strategy is a positive step towards clean cooking energy. Private entities are also innovating in this space, offering solutions like ethanol cooking and electric cooking appliances. Encouraging these technologies and providing affordable financing options can significantly reduce household air pollution, thus improving the well-being of the most vulnerable.
Nairobi's waste management sector is plagued by complexities, including commercialisation by illegal entities and inadequate funding. The city produces a significant amount of waste daily, with a substantial portion left uncollected or disposed of illegally, contributing to greenhouse gas emissions.
Efforts to streamline waste management should involve a multi-stakeholder approach.
The challenges in air quality governance go beyond policy formulation and implementation. They involve political will and legislative interventions. To achieve meaningful change, stakeholders must work together to address the complex issues in sectors such as industry, transportation, energy, and waste management. Nairobi's journey towards cleaner air and a healthier population requires a holistic approach, with policymakers, industries, and citizens actively contributing to sustainable solutions.
Dr Atela is Executive Director of the Africa Research and Impact Network. [email protected]
Related Topics