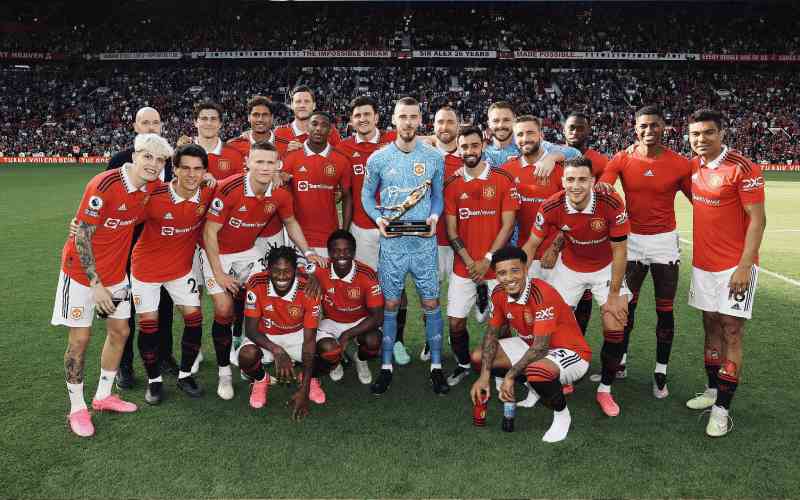 Erik ten Hag secured a third-place finish in his first season at Manchester United after a 2-1 win against Fulham in the Premier League on Sunday.
The Dutch coach has already led United to triumph in the League Cup and could add to that when his side faces Manchester City in the FA Cup final next week.
His team made sure the league campaign ended on a high note with Jadon Sancho and Bruno Fernandes securing victory after Kenny Tete fired Fulham ahead at Old Trafford.
Champions League qualification had already been assured after Thursday's 4-1 win against Chelsea, but United needed another victory to be certain of finishing above Newcastle.
Tete opened the scoring in the 19th minute and Fulham could have extended its lead in the 26th, but David de Gea denied Aleksandar Mitrovic from the penalty spot.
Sancho evened the score in the 39th after prodding home after Tete challenged Fred in the box.
United took the lead in the 55th through Fernandes, who ran beyond the Fulham defense and clipped a shot over Bernd Leno.
The win was a club record-equaling 27th for United at Old Trafford in all competitions this season and keeps the momentum up heading into the FA Cup final when Ten Hag will hope to add more shine to his debut season.
Related Topics