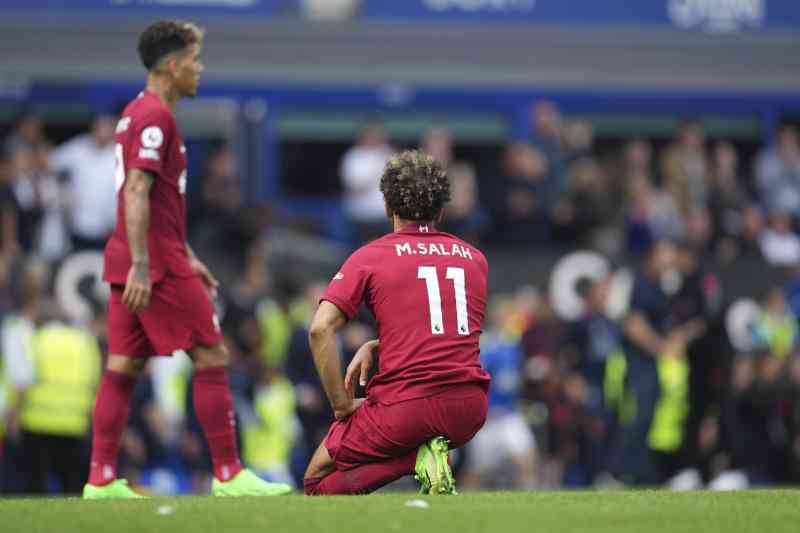 The Premier League title has been wrapped up and the Champions League places are set, but there's still a European spot on the line and a relegation battle to be decided when the season ends Sunday.
Here are some things to keep an eye on:
EUROPEAN SPOT
League champion Manchester City will be joined in next season's Champions League by Arsenal, Manchester United and Newcastle. Liverpool and Brighton will finish fifth and sixth, respectively, for spots in the second-tier Europa League.
That leaves three teams in contention for seventh to earn a place in the Europa Conference League. Aston Villa is in pole position with 58 points, followed by Tottenham (57 points) and Brentford (56 points).
Unai Emery has guided Villa up the table since taking over from the fired Steven Gerrard in October when the Birmingham club was just three points above the relegation zone. Villa hosts Brighton.
Tottenham plays at relegation-threatened Leeds in a game that has potential for lots of scoring. Leeds is in must-win mode and will surely press forward. Harry Kane has 28 league goals — second only to the prolific Erling Haaland — and with two more would match his best Premier League output from the 2017-18 season.
A draw could be enough for Spurs because in a tiebreaker they would be ahead of Villa on goals scored.
Brentford must beat City at home to have any chance of seventh place. Pep Guardiola may opt to rest some regulars as he looks ahead to both the FA Cup final and the Champions League final.
"I'm a big dreamer. I believe everything is possible in football," Brentford manager Thomas Frank said Friday. "We just need to beat the best team in the world. It's a massive mountain. At home, with this group of players, everything is possible."
Separately, West Ham is 14th in the Premier League but can qualify for the Europa League by winning the Europa Conference League final against Fiorentina on June 7.
DROP ZONE
Everton, Leicester and Leeds are in a scramble to avoid joining last-place Southampton in being relegated to the second-tier Championship next season.
Everton is currently "safe" in 17th place with 33 points. Leicester and Leeds are both in the drop zone on 31 points, with Leicester ahead on goal difference. All three play at home on Sunday.
Everton hosts Bournemouth and will be without injured striker Dominic Calvert-Lewin and defenders Nathan Patterson and Ben Godfrey.
Leicester must beat West Ham and hope that Everton doesn't win. The improbable 2016 Premier League champions would win a tiebreaker with Everton and Leeds on goal difference.
Leeds needs the most help, and it faces a Tottenham team still in contention for a European spot. A victory is mandatory to have a chance of staying up. If Everton draws and Leicester loses, Leeds can stay up if it wins by at least three goals.
In the final minutes of last season, Jack Harrison's stoppage-time goal kept Leeds in the Premier League.
Related Topics