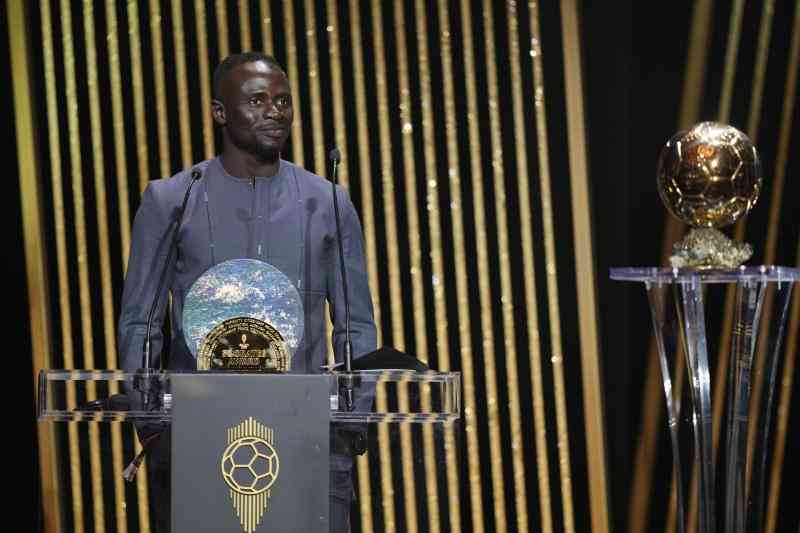 Reigning African Footballer of the Year Sadio Mane made history on Monday night after becoming the inaugural winner of the Socrates Award in recognition of his charity Senegal.
Being an exceptional footballer and making headlines on the pitch is one thing, but making a big difference far beyond the touchline is something else.
"I'm just pleased to be here. I don't like talking about what I do, but I do what I can for my people and try to improve things in my country," said Mane, as he received his prize at the Ballon D'or ceremony held in the French capital, Paris.
The Socrates award is new and meant to honour "social initiatives by committed champions", as described by France Football.
Even though a huge section of African fans felt Mane deserved the award ahead of Real Madrid and France international Karim Benzema, it did not stop them from celebrating the Senegalese feat.
After winning everything with Liverpool domestically and in Europe, Mane is giving back to the community in his home village of Bambaly, Senegal.
According to various publications in England and West Africa, Mane is said to have spent over 700,000 pounds (Sh100 million) to transform Bambali area, including building a school, post office, hospital and a petrol station.
30-year-old Mane made an appearance in Bambali four months ago, taking part in a muddy local football match, which also featured former Senegalese Premier League players El-Hadji Diouf and Papiss Cisse.
Mane also visited the 455,000-pound (Sh65 million) hospital he supported last year, which serves more than 30 villages in the area.
To cater to the current Bambali population (around 2000 people), Mane has built a 250,000-pound (Sh36 million) public secondary school in the village.
The forward, while opening a new fuel station, pledged to also build a post office.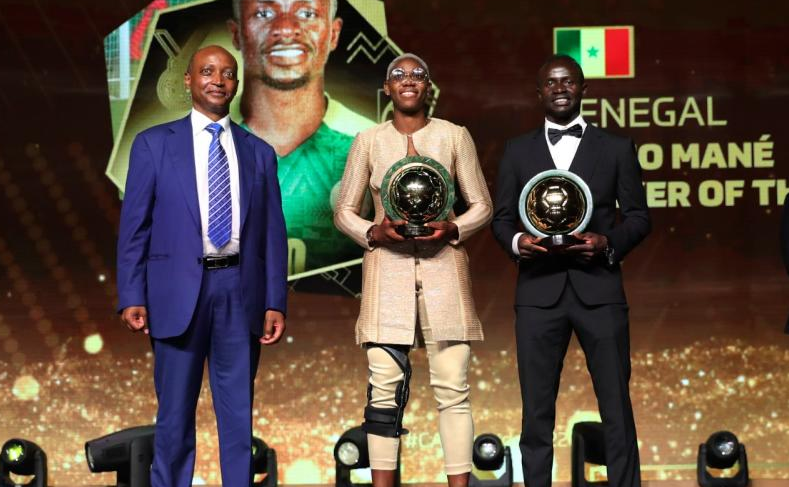 Furthermore, Mane has provided each family in the village with a monthly EUR70 support package (Sh8,600) and presented EUR400 (Sh49,000) to the top students at Bambali High School. Reports suggest laptops have also been delivered to the school.
Children in the village have also acquired free sportswear, whilst the village has been equipped with 4G internet.
Mane is not new to charity work.
In 2019, while speaking to a Ghanian outlet, Mane's generous attitude shocked audiences as he explained why he uses his earnings to help poor people back in Senegal.
"Why would I want ten Ferraris, twenty diamond watches, or two planes? What will these objects do for me and for the world?" Mane asked.
"I was hungry, and I had to work in the field; I survived hard times, played football barefooted, I did not have an education and many other things, but today with what I win thanks to football, I can help my people," he explained.
"I built schools, a stadium, we provide clothes, shoes, food for people who are in extreme poverty. In addition, I give 70 euros per month to all people in a very poor region of Senegal which contributes to their family economy. I do not need to display luxury cars, luxury homes, trips and even planes. I prefer that my people receive a little of what life has given me..." the Senegalese explained.
God Bless Sadio Mane.
Related Topics