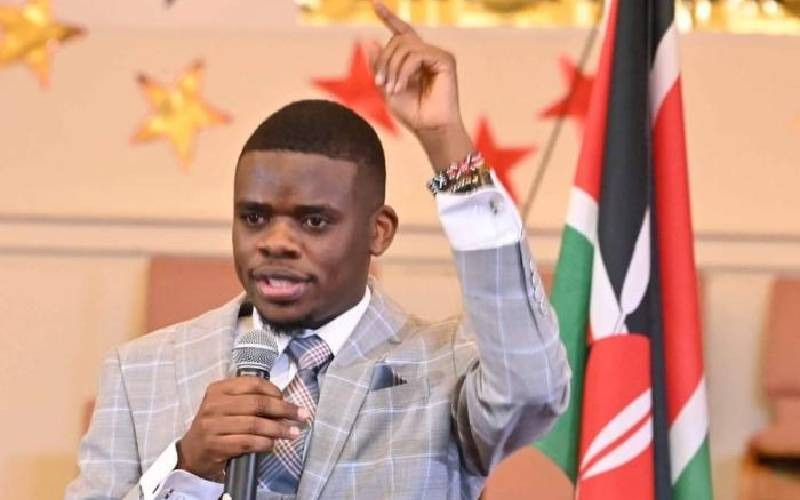 Danson Mukile is a young US-based entrepreneur and an avionics tech engineer who has become a leading voice for Kenyans in the Diaspora.
He shares his insights on innovation, the power of networking and pursuing skills that are relevant to the current job market.
Start by explaining what avionics tech engineering entails
Avionics engineers are professionals specialised in designs and programmes that provide computer system support for various onboard communication and navigation systems in implementing electrical systems for aircraft and aerospace mechanicals such as satellites. I also have a keen eye for innovation and seek to promote the active participation of Kenyans living abroad in the development of our country, including a push towards remittance of taxes through actionable strategies.
What did your recent meeting with the president abroad mean to you?
Meeting President Ruto gave me an opportunity to offer my expertise on policies derived from the Diaspora manifesto, which has now been adopted as a policy document in the State Department for Diaspora Affairs. Having discussions with him in multiple meet-ups gave me a moment of recognition and appreciation in the diaspora community to articulate their issues to the Head of State. It also provided me with networking opportunities. I have had a chance to dine with people I never imagined I could share a table with. I networked with the president's advisors and have built a lasting relationship with them.
What are some of the critical lessons a young entrepreneur needs to grasp?
Be prepared to adapt to changing market conditions and evolving customer preferences. Also, one needs to innovate to stay ahead of the competition and remain relevant in the industry. A young entrepreneur must develop strong communication skills, both written and verbal. As a young businessman, your ability to articulate your vision, goals, and expectations is critical. Lead by example and inspire your team through effective leadership.
How do you maintain a good public image and strike work-life balance?
It all boils down to ethical business practices. Always conduct your business with integrity. Building a reputation for honesty and ethical conduct is essential for long-term success and trust with customers, partners, and employees. Also, do not forget to pay your taxes. Effective time management is key to balancing the demands of entrepreneurship. Prioritise tasks, delegate when necessary and make time for your personal life and well-being. They say change is the only constant thing. Never stop learning. Stay curious and committed to learning. The business landscape is constantly evolving, and staying informed about industry trends, new technologies, and emerging opportunities is crucial.
When it comes to career opportunities, where should one look right now?
The technology sector continues to offer abundant opportunities for young professionals. Roles in software development, data analysis, cybersecurity, artificial intelligence and web development are in high demand. I should also stress that starting a business or joining a startup can be a rewarding path for young entrepreneurs. Look for gaps in the market, and innovative with unique solutions.
Does this touch on e-commerce and digital content creation?
It does. The growth of online retail and digital marketing has created numerous job opportunities in areas such as e-commerce management, digital advertising, content creation, and social media marketing. The government-driven Talanta Hela programme, for example, gives hope to young entrepreneurs. The finance sector continues to evolve with the rise of fintech (financial technology). Opportunities exist in areas like financial analysis, cryptocurrency, investment banking, and financial planning.
There is a lot of talk around healthcare, renewable energy and environmental issues in this new career order.
The healthcare industry offers various career options, including healthcare administration, nursing, medical research and pharmaceuticals. With the ageing population in many countries abroad, there is a growing need for healthcare professionals. Careers in sustainability, renewable energy, and environmental conservation are on the rise.
What is your take on the creative industry and education technology as well?
Freelancing and entrepreneurship are common paths in these areas, which many young people in Kenya have not explored. When it comes to e-education, the opportunities include teaching, instructional design, educational technology development and online tutoring.
Related Topics