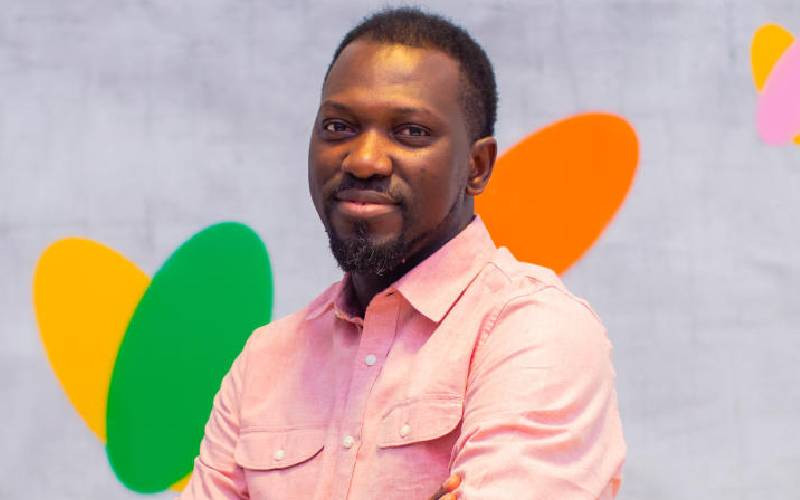 Payments service provider Flutterwave is set to officially launch operations in Kenya in the next few months, pending approval by the Central Bank of Kenya (CBK).
Flutterwave Chief Executive Olugbenga Agboola told Enterprise the firm is waiting on a decision from the CBK on its license application.
"We have received first name approval by the Central Bank of Kenya, which is the initial step towards getting a license and we expect this to come through soon," Agboola told the Standard.
"We are very optimistic about Kenya and once we get the license, our team in the country is ready to deploy the very next day," he said.
Mr Agboola said the fintech has since overcome the legal challenges that had beset it in recent months after regulators gave it a clean bill of health.
"The Assets and Recovery Agency (ARA) did their due diligence, which went very well, and the agency has moved to court to withdraw the case against us," he explained. The ARA last year froze dozens of accounts in three Kenyan banks containing over Sh4.7 billion transacted through Flutterwave as part of a multi-billion-shilling investigation into money laundering. ARA sought preservation orders on July 1 against 29 commercial bank accounts held at Guaranty Bank, 17 accounts in Equity Bank and six accounts in Ecobank, pending investigations.
Flutterwave was named the first respondent in the case alongside several firms, including Boxtrip Travel and Tours Ltd, bagtrip Travels Ltd, Elivalat Fintech Ltd, Adguru Technology Ltd, Hupesi Solutions, Cruz Ride Auto Ltd and an individual Simon Karanja Ngige.
The fintech's woes were compounded when the country's financial regulator, CBK. revealed that Flutterwave is not registered to operate in Kenya.
Former CBK governor Dr Patrick Njoroge kicked up a storm when he said Flutterwave does not have the regulator's authorisation to provide remittance or money transfer services despite having operated in the country since 2018.
"Flutterwave is not licensed to operate as a remittance provider or for that matter as a payment service provider in Kenya," said Dr Njoroge.
"They are not licensed to operate and, therefore, they should not be operating."
His comments come in the wake of a multi-billion-shilling investigation into money laundering that saw the ARA freeze dozens of accounts in three banks containing over Sh4.7 billion transacted through Flutterwave.
In a statement after ARA launched investigations, Flutterwave said it maintains the highest regulatory standards in its operations and its anti-money laundering practices are audited regularly by one of the big four firms.
"Through our financial institution partners, we collect and pay on behalf of merchants and corporate entities," said the firm. Mr Agboola said the legal challenges arose from "alarmist media reports" despite the fact that no wrong-doing had been established.
"We believe there was a lot of trial by media, which was not necessary because we had not done anything wrong," he said. "We woke up one morning and were taken aback by the headlines. We have also been audited by one of the big four accounting firms, and they have also given us a clean bill of health, which is crucial because it means they are also trusting us with their reputation."
Last year, Flutterwave raised $250 million (Sh35 billion) in a Series D round of fundraising, which saw its valuation triple to $3 billion (Sh420 billion).
The investment followed $170 million (Sh23.8 billion) raised in Series C led by Tiger Global and Avenir.
The firm, which is headquartered in San Francisco and Lagos, has raised Sh66.5 billion since its inception in 2016, and Mr Agboola remains bullish about the Kenyan market.
"We are not looking at the past but instead we want to focus on the road ahead and are very optimistic about the Kenyan market," he explained.
"We expect to deploy about $50 million (Sh7.3 billion) in Kenya to set up our network and infrastructure, scale up operations, set up our local office and recruit talent." Once approved by CBK, the firm says it will roll out payment services and cross-border remittances.
Currently, Flutterwave supports cross-border transfers across more than 30 countries, including the Kenyan shilling as well as all the major currencies.
At the moment, Flutterwave has about two dozen employees in Kenya, but Mr Agboola says this is set to increase once the firm obtains its PSP license and scales up operations in the region.
"We are looking to onboard merchants and service providers across all the sectors; e-commerce, entertainment, travel, restaurant and trade," he explains.
"Our desired impact is to have 15 million African SMEs use our platform to settle payments over the next five years."
Related Topics