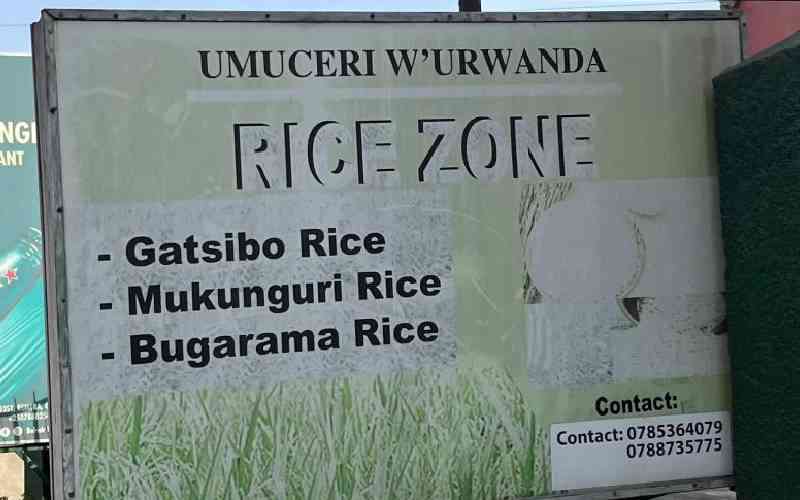 Rwanda has commendably branded its rice. Why can't Kenya do the same?
Think of Homa Bay fish, Malindi cashew nuts, Ndûndûri potatoes, Meru Miraa, and Kisii sugar cane, among others. This would give farmers value for their money as they compete on quality and price.
Branding is a time-honoured route to making money and building customer intimacy. Think of well-known brands like Apple, Toyota and closer home Safaricom.
They can charge a premium for their brand name, seen as a mark of quality.
Some of the earliest branding efforts were in religion when we started changing our names from Onyango to Ken or Kevo or Ciku to Carol.
Never mind that modern parents prefer secular names derived from movies or music. I'm not sure where names like Ethan, Brian, and Liam come from and are common to an age group.
Some think that new and exotic names have replaced our tribal brands. We are going a step further and using two foreign names ostensibly to hide our tribal affiliations. This explains why our branding efforts have not been very successful. They would need foreign names to succeed! Othaya Tea might not sound as "cool" as Lipton Tea or Ndûndûri potatoes may not be as cool as Idaho potatoes (for those in the US).
Have you noted all the Texas, New York, Miami and other American names on Kenyan businesses? Imagine finding a business called Shamakhoko in the US. But there is a school called Adhiambo in Mississippi!
Once we overcome the perception that our names are not cool, we can go ahead and use quality to entrench the brands. The Chinese, Koreans and Japanese did just that. Haier, Samsung and Toyota are now well-known brands. Kia has issues in Machakos! Would you buy a car called Kamau if he founded a car manufacturing firm?
Once customers get quality for their money, they will come back and grow your brand and the market. But a majority of entrepreneurs "dilute the brand" and customers run away. I once used to buy pishori rice from a particular trader, but by the fourth purchase, it was something else. Building a brand takes time. How old is Harvard, IBM, Toyota, or IKEA? Can you maintain consistency? Those who eat fast food know what consistency is.
Want a shortcut in branding? Use innovation. Once you invent a new product or service, branding is easy. Think of Google, M-Pesa, or Bic.
Have you used branding to build your hustle while leveraging quality?
Related Topics