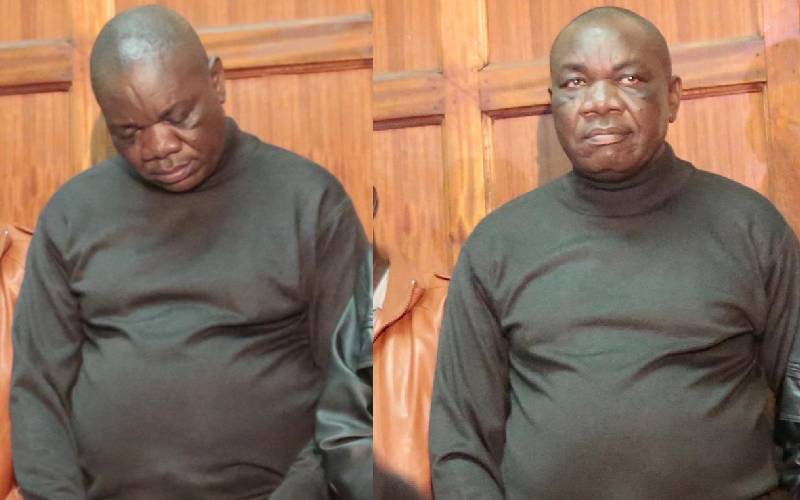 For five years, Evans Wafula Kundu thought he had struck a fortune when he acquired an empire with properties valued at Sh450 million spread across three counties.
Kundu, a former supervisor in charge of the Mechanical and Transport Department at the National Youth Service (NYS), was living life on the first lane despite his meagre monthly salary of Sh26,000 which raised suspicion about his sources of wealth.
At the height of the NYS grand theft in which it is alleged more than Sh9 billion was lost, Kundu allegedly played a key role in signing payment vouchers to companies that traded and supplied goods to the State institution.
He rose from grass to grace but his millionaire empire has been brought crumbling after the High Court found that his wealth are proceeds of crime acquired through stealing public funds at NYS and which he must forfeit to the State.
Justice Esther Maina found that Kundu's properties spread across Trans Nzoia, Nakuru and Nairobi were directly bought using money stolen from NYS through collusion with rogue traders and companies who were paid millions of shillings for supplying nothing to the State agency.
"He could not have acquired the massive wealth and assets legitimately given his income at the time. I am satisfied that the properties are proceeds of crime and hence liable to be forfeited to the government," ruled Maina.
Properties to be forfeited
The properties Kundu is set to lose include a piece of land in Runda he bought at Sh90 million, a plot in Kasarani worth Sh16 million, a property in Nakuru East valued at Sh25 million, a four-storey residential building in Njoro and 40 acres of land in Kitale, Trans Nzoia County.
The suit against Kundu was filed by the Asset Recovery Agency claiming that between 2013 and 2018 when there was a looting spree at NYS, the junior official amassed massive wealth which included Sh197,391,968 cash deposits in his accounts and properties worth Sh350 million.
ARA claimed that Kundu performed several roles in the fraudulent NYS transactions where he signed most of the fraudulent Local Purchase Orders and issued payment vouchers for goods not used or required by his transport department.
According to the agency, Kundu used the names of his wife and daughters to purchase properties, and also colluded with his two brothers to register companies who in turn were awarded NYS contracts and paid millions without supplying anything.
Kundu had in his defence stated that the source of the money he used to buy the properties was farming but the Justice Maina found that his earnings from the farming venture amounted to Sh1.2 million for the five-year period which could not justify his lavish lifestyle.
"It is my finding that his explanation for the source of the money with which he acquired the assets during the period in issue was not convincing and did not rebut the evidence tendered by ARA," ruled Maina.
The judge sympathised with Kundu's wife and children ruling that although they were merely beneficiaries of his ill-gotten wealth, all the properties he registered in their names must also be forfeited to the State.
According to the judge, Kundu did not even address the contested large cash deposits amounting to Sh197 million transacted on various dates through his accounts during the period which was the highlight of the NYS theft cases.
"This silence begs many questions, what were the sources of these funds and what is the nexus between the funds and the assets acquired during the period public funds were being stolen from NYS," said Maina.
Kundu is among several individuals facing prosecution in seven different corruption cases still pending at the anti-corruption court relating to the alleged theft and corruption at NYS between 2013 and 2018 in which the prosecution claims more than Sh9 billion was stolen.
Justice Maina ruled that the fact that he is among the accused persons and has not been convicted is not sufficient reason to prove his innocence.
"The spirit and purpose of the Proceeds of Crime and Anti-Money Laundering Act is to ensure that no person benefits from criminal conduct and that any proceeds of criminal conduct be traced and forfeited to the State," ruled Maina.
The judge, however, saved his other properties comprising a house in Nairobi and two parcels of land in Trans Nzoia County, ruling that he acquired them after the period when money was stolen from NYS.
Related Topics