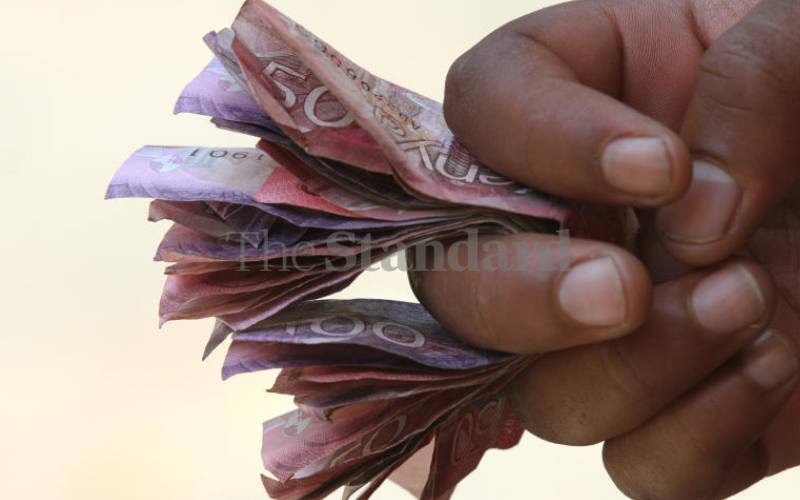 Public transport vehicle (PSV) operators have increased fares by at least Sh10 in the last month as recent fuel hikes continue to hit consumers hard.
The jump is by nearly half compared to a similar period in July last year as PSVs operating across the country factor in and pass on the recent fuel price rises.
New data by the Kenya National Bureau of Statistics (KNBS) shows that sharp fare hikes have affected all routes across the country.
The increase in fuel prices means, for instance, that a passenger from the populous Githurai estate in Nairobi is paying nearly half more than last year with commuters forking out upto Sh70 along the route. They paid about Sh50 last year along the route.
"The Transport Index went up by 3.5 per cent between June 2023 and July 2023 mainly due to increase in prices of petrol and diesel, which rose by 6.9 per cent and 7.4 per cent, respectively," said KNBS yesterday while releasing July inflation figures.
"During the same period, fares for some public transport routes went up."
According to KNBS, the overall cost of living in the country eased in July by six basis points to 7.3 per cent compared to 7.9 per cent in June.
This is the first time in many months that inflation has entered the government's target range of between 2.5 and 7.5 per cent amid a persistent high cost of living.
The prices of key food items have climbed significantly over the past couple of months, adding pressure on cash-starved households still reeling from the economic hit of the Covid-19 pandemic.
KNBS said Kenyans received a slight reprieve last month as prices of electricity and cooking gas dipped slightly in the period.
"During the review period, the prices of 13Kg LPG, electricity 200 kilowatts and electricity 50 kilowatts decreased by 9.2, 5.3 and 4.4 per cent, respectively, between June 2023 and July 2023," said KNBS.
Despite the recorded dip, the prices of electricity have jumped by more than half, compared to a similar period last year.
KNBS also said the prices of potatoes, tomatoes, cowpeas and cabbages declined by 12.2, 10.1, 8.3 and 8.1 per cent, respectively, between June and July. This offered consumers a reprieve in accessing foodstuffs.
However, during the same period, the price of onions (leeks and bulbs) increased by 11.4 per cent, hurting households.
Kenyans face a record hit to living standards after the Court of Appeal last week paved the way for implementation of the controversial Finance Act, 2023, signalling more pain for consumers at a time inflation has eroded incomes.
The record fuel prices following the coming into effect of the Finance Act 2023, which doubled value-added tax (VAT) to 16 per cent, are expected to unleash inflationary pressure on the cost of living as manufacturers of goods, transporters and service providers pass on the increased cost of fuel to the consumers.
Related Topics