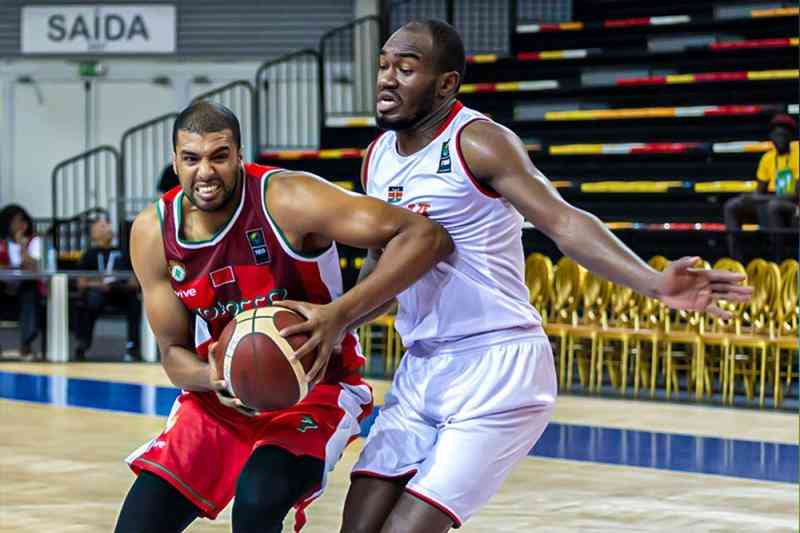 Kenya's hopes of bagging the much-coveted FIBA AfroCan title won't happen this year after the Morans crashed out in the quarter-finals against Morocco on Thursday in Luanda.
The 55-46 win not only sent Morocco to the semi-finals, where they will face the winner of the game between reigning champions RD Congo and Nigeria, but it also qualified Morocco to the 2027 FIBA AfroCan as semi-finalists.
Kenya finished second in the 2019 edition of the tournament in Bamako, and hoped to improve from their historic result, but they will need to wait, at least, another four years.
Kenya will now fight for best positioning possible in the Classification Round for the fifth place.
Fidel Okoth's two points opened the scoring for Kenya but Jihad Benchlikha responded with three-pointer 1.5 minutes later to give Morocco a brief lead before Tom Wamukota stubbornly hit a layup for another Kenya lead.
Benchlikha sank another three-pointer for a Morocco 6-4 lead, and they never trailed again.
Despite trailing by as many as 13 points in the second quarter, Kenya cut the gap to just two points late in the fourth quarter, but three consecutive turn-overs cost Kenya a place in the semi-finals as Morocco closed the game out with nine-point (55-46) win.
Benchlikha was 4-for-5 from behind the arc to give Morocco a 17-10 lead at the end of the opening quarter.
He added two more points to finish with a game-high 14 points.
In a do-or-die game where every ball possession matters, free-throws are like gold, but Kenya Morans struggled from the charity stripe, making only 4 of 11 attempts.
And to make matters worse for Kenya, Wamukota had a below par performance, finishing with just two points before fouling out later in the final quarter.
Erick Mutoro, the only Kenyan to reach double digits, finished with 10 points; Derrick Ogechi finished 4-for-8 from the floor to contribute nine points - the first time he scored under 16 points.
The fact that Mutoro was Kenya's only man in double figures showed perhaps the sorry state of a team that had more turnovers than field goals made.
Speaking after the defeat, Morans coach Cliff Owuor was unhappy with the players for not sticking to the game plan.
"We didn't stay within our game plan. We did good in the third quarter. In the fourth quarter we didn't get the right shots. Credit to Morocco because of the pressure they put on our guys , which forced bad decisions," said Owuor. [Additional reporting from FIBA]
Related Topics