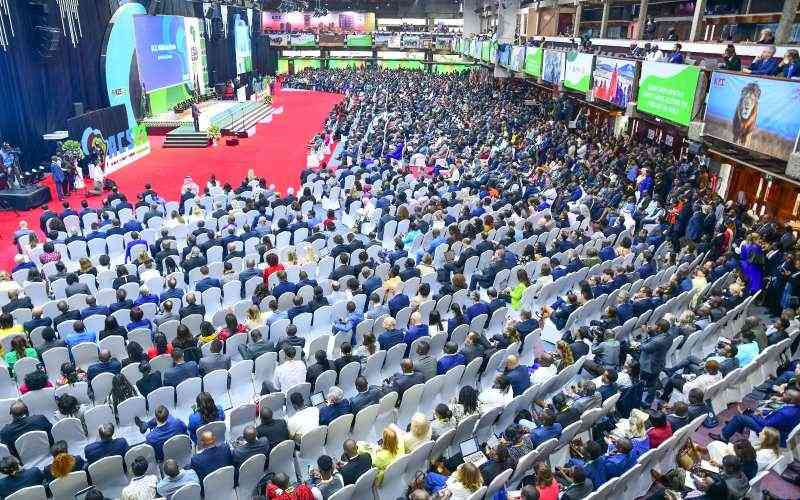 Kenya is angling to host more global conferences following the successful hosting of the Africa Climate Summit.
With Kenya's premier conference facility, Kenyatta International Convention Centre hosting 20,000 summit delegates this week, players in the tourism sector believe meetings, incentives, conferences and exhibitions (MICE) will cement the country's position as a leading tourism destination.
The sector is poised to fully recover following the COVID-19 pandemic and surpass 2019 tourism numbers. The Tourism Sector Performance report for 2022 shows international arrivals to Kenya peaked at 1,483,752, or 70.45 per cent increase over the 870,465 arrivals the previous year.
And with local hotel occupancy levels at 100 per cent this week, the climate summit will undoubtedly contribute heavily to this year's visitor arrivals into the country.
"As we work towards full recovery, we need to diversify our tourism offerings and strengthen our position as a preferred MICE destination," said the cabinet secretary for Tourism, Wildlife and Heritage Peninah Malonza. "The MICE sector not only brings in high-spending visitors but also serves as a platform to showcase Kenya's capabilities in hosting major international events."
Malonza, who shared in several panel discussions, underscored the government's commitment to creating an enabling environment for MICE tourism in Kenya "through investments in infrastructure, security, and the overall hospitality sector to ensure that Kenya remains a top choice for MICE planners and delegates."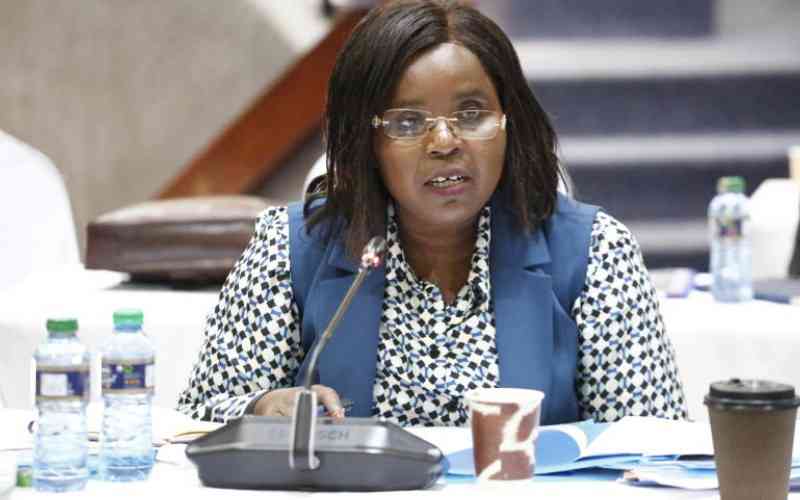 Kenya Tourism Board acting chief executive John Chirchir said the summit has brought a positive impact on the hospitality services with restaurants and tourism attractions in Nairobi and environs expected to be full with visitors going into the weekend.
"Within an hour, a visitor is able to travel from an urban city to the bush for a game drive or to the beach for water sports activities. This is the reason we have a pavilion connecting delegates to the rest of Kenya away from the conference, offering delegates an opportunity to experience the richness of our nation in one room," said Chirchir.
Local institutions exhibiting at the tourism pavilion are sharing innovative ways of mitigating adverse climate changes and sustainable business practices.
The inaugural Africa Climate Summit aims to give the continent a voice and a united position during the upcoming global COP28 in Dubai, United Arab Emirates.
Owing to the high number of long-haul flights with heavy carbon emissions, tourism has been identified as a high-impact sector with global relevance in the fight against climate change.
Related Topics