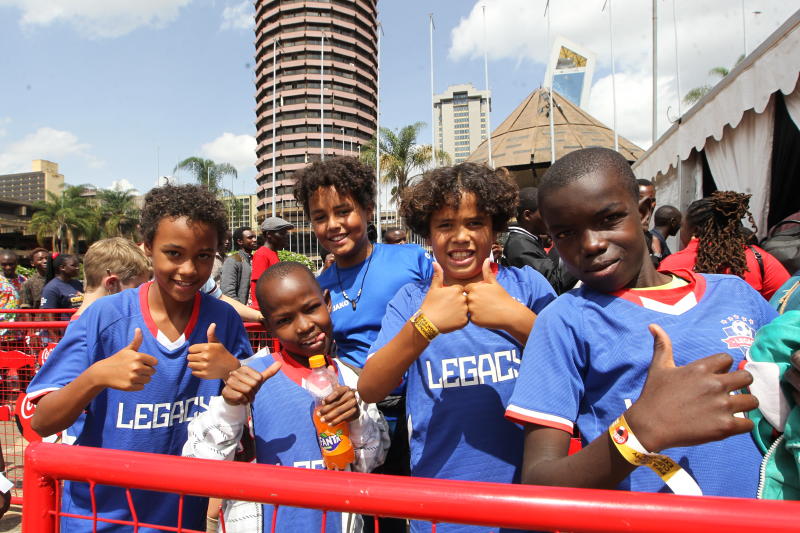 Kenyans from all walks of life trooped to the Kenyatta International Convention Centre (KICC), Nairobi to have a glimpse of the iconic FIFA World Cup trophy on Friday.
Young and old, physically challenged and fit, women and men, all lined up to take a snap with the trophy won by France in the last World Cup finals held in 2018 in Russia.
Some excited fans could not wait to make it to the booth where the trophy was placed on a red carpet stand.
They immediately went live on their various social media pages while still battling long queues that stretched from the City Hall Way to the Holy Family Basilica church.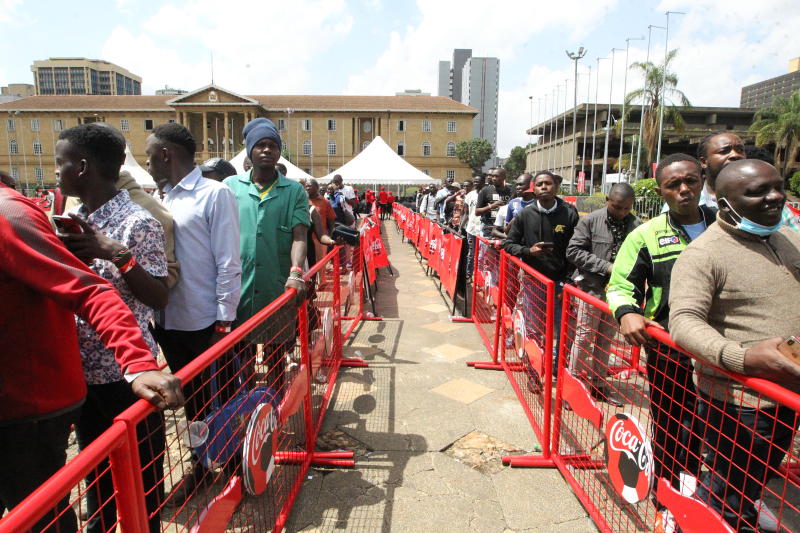 The General Service Unit and the regular police ensured law and order was maintained during the occasion.
Firefighters and ambulances were on standby at the location to offer quick medical responses that would have risen.
For foodies, event organisers Coca Cola set up food courts where their wet appetites were quenched with nyama choma, chilled drinks and other mouthwatering meals.
Other food vendors too made a kill by selling sumptuous meals in their set up cubicles.
The revellers also had a chance to enjoy a 'World Cup' experience in the mini-stadium that was erected at the venue, which was complete with stands and seats.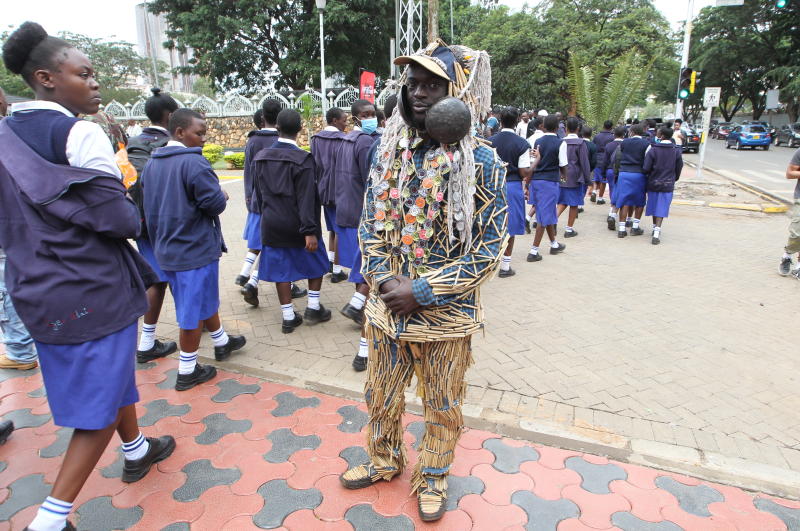 The stadium also acted as the centre of entertainment by various live performance artists, with two Disc Jockeys on either side of the house crooning hits that kept spectators on their feet.
Shakira's classic pieces 'Waka Waka' and 'Wave Your Flag' by K'naan which were synonymous with the 2010 World Cup in South Africa were belted at intervals to remind the fans that football unites us all.
Those with not so good eyesight kept abreast with the performance at the stadium on the two giant screens erected on either side of the stage.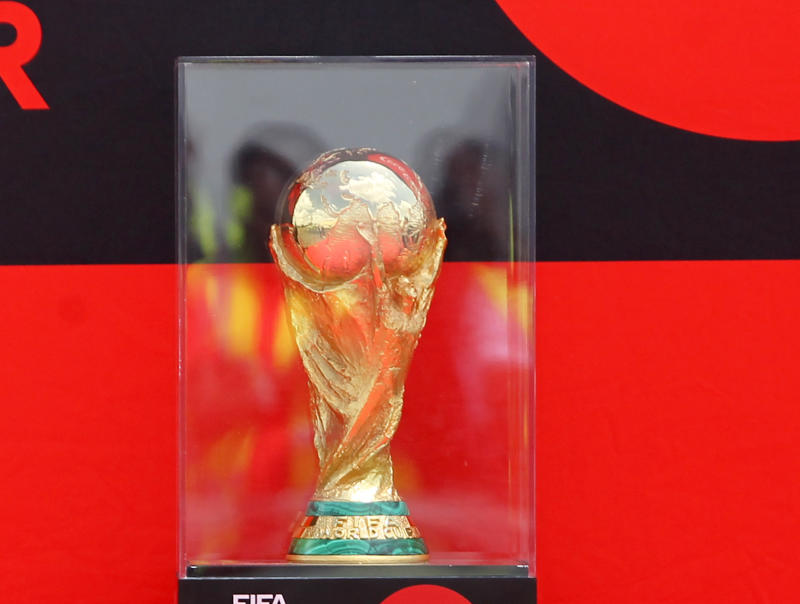 For sports lovers, a section was set up where they competed in various sports including pool games, futsal, FIFA, penalty takes and juggling.
All in all, it was a thrilling and exciting day for football fans in Kenya.
In case you are reading this from South Africa, at least you now have a gist of what to expect when the trophy lands in Johannesburg on Saturday.