Home
/
Your Home
Tips for having a dog in an apartment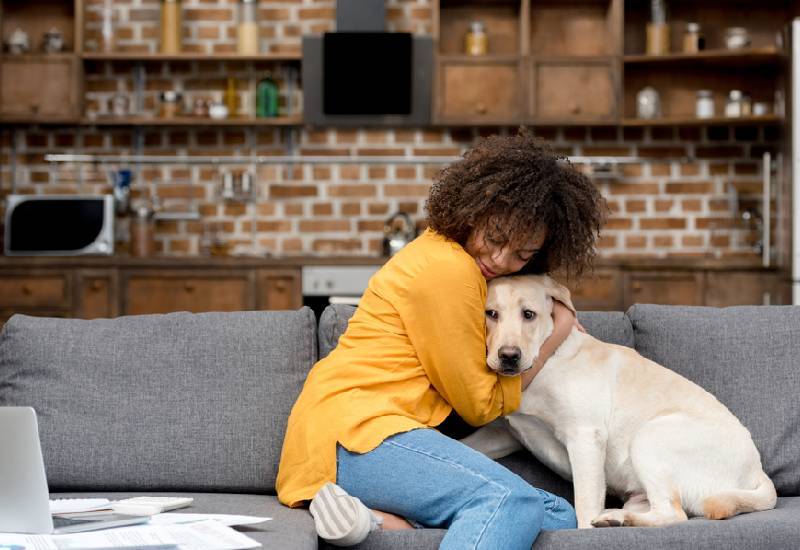 Staying in an apartment can be tough for various reasons but mainly because of minimal space. If you are a dog owner, the scenario gets a bit more complicated as the small space may be restricting in some way considering a dog's energy level.
To comfortably live with your dog in your small apartment, there are a number of steps you may need to consider so as to keep them happy and healthy. If you are living in a bedsitter (studio apartment) or a one-bedroom place, here are some tips to consider to make staying with your dog as comfortable and conducive as possible for both of you.
As a dog owner, you are probably aware that dogs are a big time commitment. To keep your dog happy and healthy, you need to give it regular exercise, as much as several times a day. Considering you are staying in a small space, your dog will mostly be confined and they might not have a lot of room to run around and let out some energy. One of the dangers of this is that it not only leaves them feeling cooped up but they may also resort to letting out energy in some unconstructive ways, like eating your furniture.
If possible, always take your dog jogging, running or to the dog park and at least once a week, engage them in some serious high-intensity exercise. You can find an open place like a field near your apartment and play fetch and run around with them or take them on a bike ride.
Not all dog breeds thrive in small spaces, and this has nothing to do with the size of the dog. There are some small dogs with high-energy levels like the beagles, which might struggle to cope in small spaces whereas there are some bigger breeds like St Bernards, which are somewhat low energy and can do just fine in smaller spaces.
If you are yet to get your dog, you can do some research on dog breeds and find out which ones are likely to thrive in your apartment. Have in mind that high energy breeds are more likely to get destructive when left alone and also that individual dogs can have higher or lower energy levels that normal for their breed.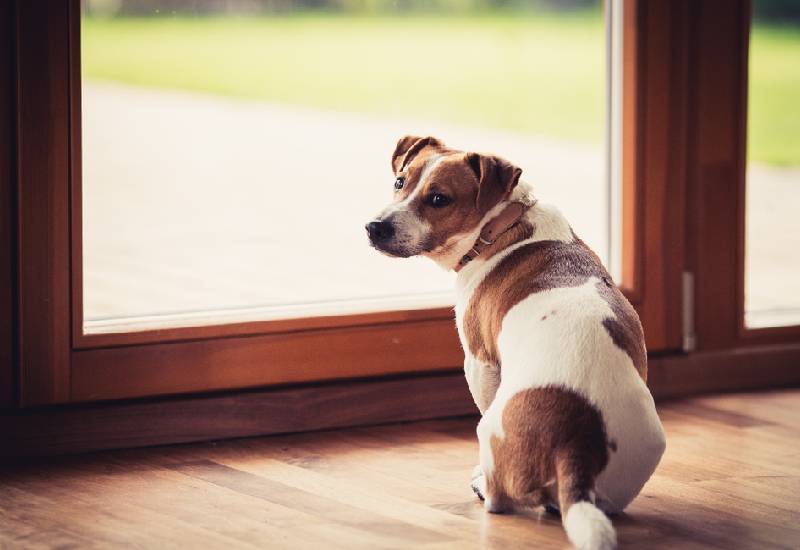 Commonly, dogs thrive when they have a routine, particularly when they are able to get outside to pee whenever they need to relieve themselves. In this regard, you may need to consider taking your furry buddy for a walk arguably at the same time every day so that they can have an idea of when to expect it.
The same should be the case when it comes to feeding. This way, your dog's body may start metabolizing food around this schedule so that he'll be ready for the bathroom apparently at the same time every day when you take it out for walks.
Considering you are staying in an apartment and your neighbours may not like it when your dog is constantly making noise, you need to consult your vet about some behavioural training, especially if your dog is a barker.
Also, some apartments may be too busy and noisy for your pet and it might take them a while before they get used to the surrounding. In such a case, you should introduce them to the changes slowly and safely so that they are comfortable with everything about the new place. For instance, you can take them through crate training as a having a crate to retreat when anxious or scared while you are gone can be comforting for your dog.
Most apartments have shared common spaces and if other pet owners are using the common areas, your dog needs to at least be up to date when it comes to vaccinations so that they are always safe from infections from other pets.
Related Topics