Home
/
Your Home
How to give your room sweet natural smell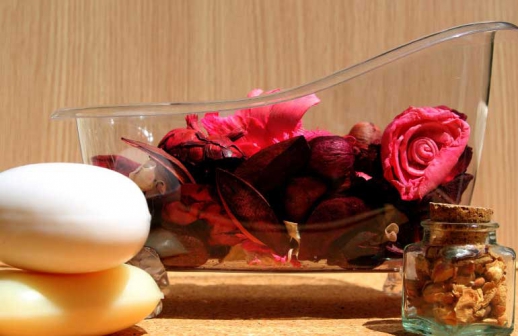 I recently walked into a boardroom and was immediately greeted by a sweet scent in the room. Talk of a non-verbal welcome greeting. The boardroom was simply furnished with an eight-seater table yet a little red uniquely-shaped flower vase with three simple dried flowers got my attention and became the focus of my devotion.
Even as I prepared to set up for the meeting, the sweet aroma from that little bottle did wonders to me as it ignited my smell senses and helped to calm me down from the effects of prolonged time in Nairobi city's traffic jam.
When I asked my host the secret, she told me she had poured a few drops of essential natural oils on the dried flowers and that was enough to fill the room with the soothing fragrance.
With a growing culture of "natural health" and "green friendly" users, it is no wonder that there is an increase in the use of chemical-free living. According to Young Living, a United States company producing natural essential oils, natural oils are extracted through careful steam distillation, resin tapping and cold pressing.
"The purest essential oils are more powerful than the botanicals they come from and can be used to offer a variety of benefits from cosmetic and dietary purposes to spiritual and religious use," it says.
Harsh chemical air fresheners are not the only option to fragrance your living space; it is possible to use non-toxic alternatives. Here are a few ideas on how you can freshen up the air in your home, office or car with natural oils:
Pot pourri
These are dried petals, flowers and spices usually placed in bowls around the house such as in the bathroom or toilet or on a console table in the corridor and are effective in perfuming your space. Pot pourri usually has a strong scent upon purchase, which is dependent on its flavor such as lavender, lemon, orange or strawberry scent.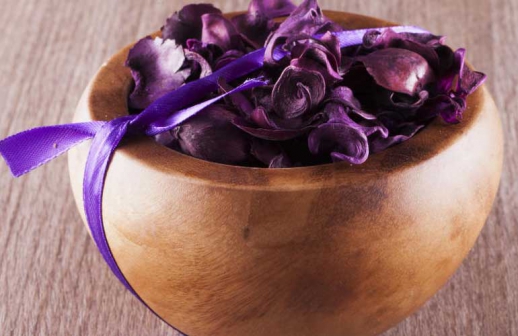 However, with time, the fragrance wears off and a few drops of natural oils will quickly breathe life into the aroma, giving the pot pourri a new lease of life. These dried flowers are usually packed in versatile color themes that can blend-in with your room décor.
Use lavender scent and pot pourri color to accessorize a purple theme room and instantly add class to the room while coconut oil can be used for a sea-themed room.
Scent sticks
This is another quick and easy way to scent your space. Simply put wooden scent sticks in a bottle and keep adding the chemical-free natural oils to the sticks to refresh the scent. The simplicity of this arrangement and the miniature size enable it to be placed in the tiniest of space such as on a home office desk, or on a bookshelf.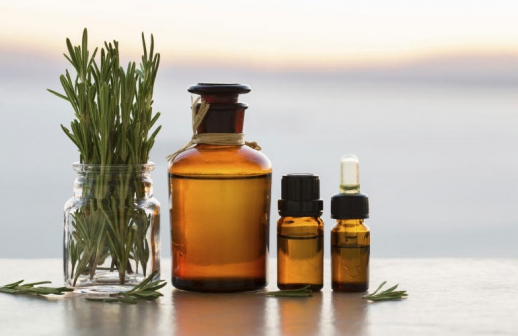 Linen and pillows
Bedding and pillows in a linen cupboard can quickly become musky from lack of use. Sprinkle diluted lavender on the sheets to give them a fresh scent. A few drops can also be applied on your sheets using a bottle spray dispenser to give them a fresh scent and promote a better night's sleep. You can hang dried lavender in closets or place them in drawers to repel moths.
Natural oils are versatile and have numerous "magical" uses. When not scenting your space, you can also pour some lavender oil to a warm footpath to sooth tired feet.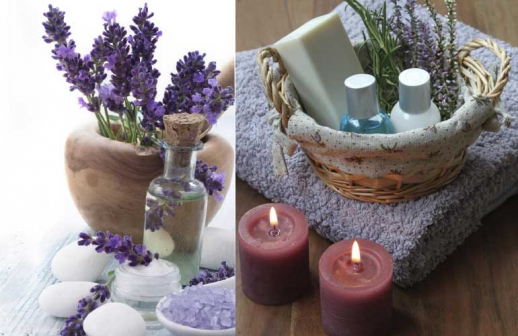 Related Topics