Home
/
Your Home
How to style up your toilet space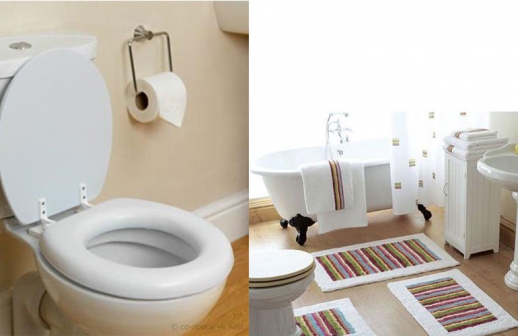 Toilet matters are rarely talked about. In fact, euphemisms such as "the John", "washroom" or in our African setting, we use Kiswahili terminologies like "mahali pa haja", "mahali pa kujisaidia" or "msalani", to describe this useful and must-have room.
But have you ever stopped to think of what sort of image you might be portraying by the items you place in the home or office toilet?
You can tell the experience your guest has based on how long they spend in the toilet and by their facial expression when they get out.
How do you ensure that your guest feels pampered in a hygienic and pleasant toilet setting?
Choose quality tissue to make your guests feel more at home and enjoy their experience in the toilet.
It can be overwhelming to know how to select a good tissue from the vast variety in the supermarkets. Pricing alone may not be a good indicator of quality.
"In Kenya, a good quality tissue paper should have a minimum of two plies. The ply is the number of layers of a tissue paper. Adding ply to the tissue can make it thicker but not necessarily make it softer," says Hartaj Bains, the sales and marketing director of Kimfay, the first Kenyan tissue manufacturer to introduce quilted tissue papers in the market.
There are three broad categories of tissue papers. The economy category is made from a blend of recycled fibres and virgin pulp and caters for the economy or lower-end of the market where affordability is key.
The value category offers a higher grade of tissue paper made from a blend of recycled fibers and virgin pulp and is often much whiter, softer and stronger and may be priced slightly higher than the economy grade.
The third category of tissue papers is the premium made from virgin fibre, which makes the paper a bright white and is the softest and strongest of all three grades.
It also has the highest level of absorbency and comes with sophisticated attributes like quilted tissue, which is an added layer between the plies that makes the paper extra soft, thicker and stronger. The quilted micro embossed patterns further enhance the softness of the tissues.
Quality
To avoid embarrassing situations for your guests, watch out for low quality of tissues that flake and tear.
"Poor quality recycled material or poor manufacturing process can produce more flakes and dust. On the other hand, if the tissue paper is too thick, it may not disintegrate well," says Bains.
When hosting special occasions such as birthdays and dinners, opt for colored or patterned tissue papers, which speak louder than words to express class and style.
There is nothing as embarrassing for your guests as running out of tissue paper, so make sure there are extra rolls in the toilet. Match the paper tissue color with your toilet mats and bathroom accessories. It is advisable to use a mono-color theme, especially for tiny-spaced toilets so that there is a sense of uniformity and serenity.
Hygienic hand drying
To personalize your guest's experience, ensure that the toilet smells good and has a high hygienic standard. Coordinate the colors on your accessories such as handwash, spray that absorbs odors and hand lotion to use after drying hands.
Including a sanitary bin for the ladies goes a long way to indirectly say that you thought about a woman's needs.
The hand towels you use in the toilet or bathroom should also blend in with your room décor. The traditional one-cloth towel per bathroom is now outdated and has evolved to using small single-use flannel towels used to enhance hygiene standards.
Provide a small bin or bucket where used towels will be placed.
Consider using paper hand towels instead of towels when hosting large gatherings, which are available at the supermarkets at affordable prices. International standards recommend use of paper towels instead of cloth towels because they are more hygienic.
A research conducted by the University of Westminster examined the transmission of viruses using various hand drying methods.
The study indicated that single use paper towels help minimize the spread of viruses and is the most effective way to dry your hands in the washroom as they disperse fewer microorganisms into the environment than jet air dryers. This helps reduce the risk of viruses being blown into the face of small children accompanying adults in a washroom.
European Tissue Paper 2015 Symposium demonstrated that warm air and jet air dryers have a greater potential to contaminate washrooms by spreading bacteria into the air and onto users and bystanders.
Related Topics