Home
/
Young Women
I took a risk and found sweet success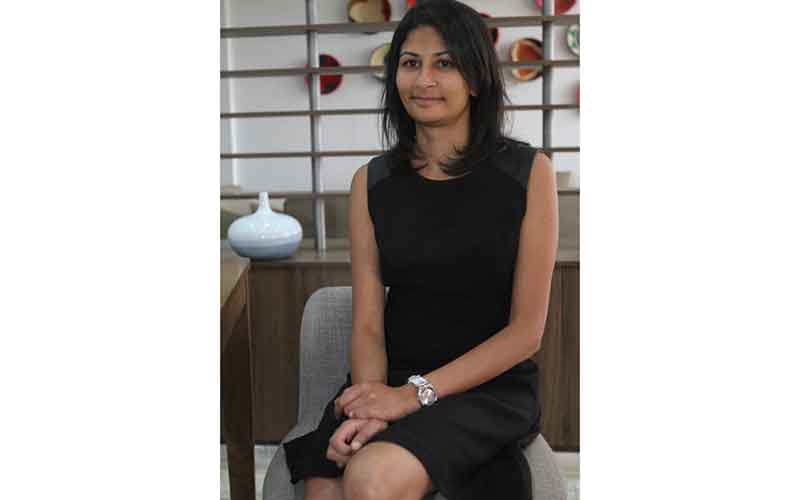 Neha Malde, a 30-year-old accountant turned her passion for the cottage industry into a business by investing Sh3 million into Spoons Kenya, an online shop that delivers cakes, chocolate, coffee and dry snacks. She now works with 10 vendors to deliver the foods that are freshly made with a mother's touch
MY BACKGROUND
I am an accountant by profession and I have been working at Antarc Furniture for the last 10 years so that is my day-in, day-out job. I'm 37 and I started as an accountant here over the years I have climbed up the corporate ladder and now I am the Chief Operating Officer (COO) at Antarc. I believe that my accounting background has helped in terms of putting a business plan and running the business. However, Spoons is something I do on the side and I am very passionate about. I absolutely love food and while growing up, I saw families doing whatever they can to make ends meet and decided to start a business that linked the two.
THE IDEA
I noticed that the mother's touch is disappearing and I wanted to keep that alive and that is why some of the delicacies on the Spoons platform are recipes that are passed on from generation to generation. The idea behind the e-commerce platform, Spoons is to allow clients to order their choice of quality foods that are freshly made at home. The vendors are very passionate. However, before we start, we go through their quality. We need to understand what ingredients they use and the freshness of the products. It is a thin line business concept and we do not have employees so our vendors do the packaging, and quality control while a courier service does the delivery.
WHAT HAPPENED NEXT
The business did not do well for the first few months mostly because this is a new concept in Kenya. This year was very slow. I do not have a physical shop and people do not know us so I have had to build a reputable brand and that took time. It was a challenge when you do not have a physical shop and consumers want to know who you are and if this is even a true company. That has been a challenge. The political season was also challenging for Spoons because spending was low and we did not make as much as we had hoped and this affected the business.
RUNNING A START UP
Spoons is entirely online, and has been in operation for just a year. We receive orders online, have payments done through mobile money transfer or debit card and then have the vendors prepare the food, nothing on stock. At the moment, I have around 10 vendors and we are still growing. I sell a range of vegan products from cakes, dry snacks, fruit jams and herbal tea and they come in different packages so every vendor has an agreed upon rate for every product. I started with a capital of Sh3 million because I invested heavily on the website, the photography, packing material, marketing and advertising. At the moment, we are not hitting our target, but in two to three years, I wish to grow our target turnover to almost Sh30 million a year because that is what will suffice.
WHERE I AM NOW
I think we have learnt a lot and grown considerably this past year and we can only look up from where we are now. Spoons is slowly growing into the market, we have a few corporate firms on board and we are doing hampers for them as well. We have a wide range of products like cakes, chocolates, dry snacks, cupcakes, beverages, cookies and a healthy corner with a range of jams, humus as well as muesli. As everyone focuses on ready-made food, we still keep the home-made concept alive and this is why Spoons will always stand out.
MY TIP
You have got to have the passion to do this because there is a lot of personalisation that goes with it. You also have to understand the quality of your product and the consumers you have on board. That way, you deliver above their expectations. More than anything, this is a cottage industry so you are supporting someone who is trying to make a living so you have to be compassionate and aware of their situation. It is not just a profit-making endeavour. Since you are also dealing with different literacy levels of every vendor, it is important that you understand your vendors' mind set so there is a lot of give and take in the business relationship. You cannot give up, there are people relying on you and giving up would mean letting them down.
Related Topics