Best way to get rid of blackheads
Skin Care By
The Mirror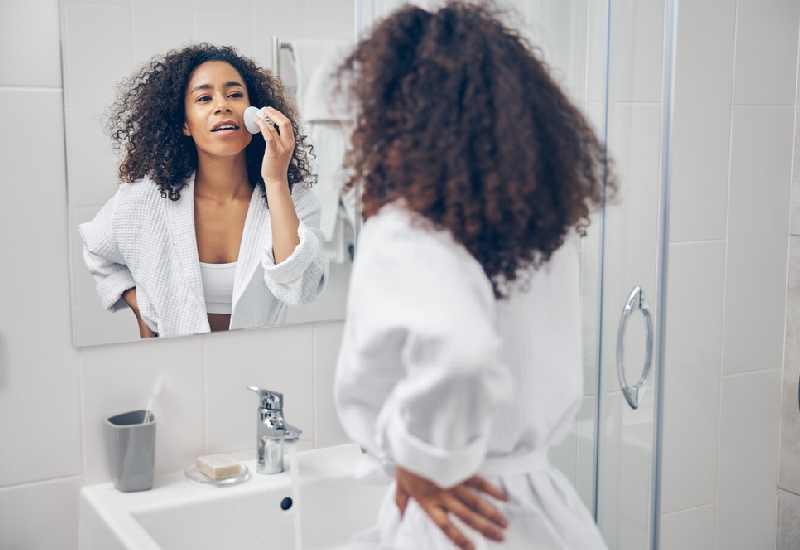 Blackheads: not angry and red like pimples, yet unsightly in a different way - and just as unwelcome, thank you very much.
So what exactly are they and how can we get rid of them?
"Blackheads are a type of clogged pore that forms when the oil gland produces excess oil that can't flow out of the pore naturally and gets stuck," explains Paula Begoun, founder of skincare company Paula's Choice.
"The excess oil mixes with dead skin cells and debris in the pore lining, and once that mixture makes its way to the surface it is exposed to the air, it oxidises, turning black."
She continues: "A major misconception is blackheads are caused by skin being dirty. That's why simply washing your face in an effort to cleanse the skin of blackheads won't work.
Cleansing will help remove excess surface oil, but a cleanser or scrub can't reach farther into the pores where the blackheads are rooted."
So what does work? "Using a well-formulated BHA exfoliant to penetrate pores and unclog the substances that would normally turn into a blackhead," suggests Paula. "You can also add a gentle yet absorbent mask to help reduce excess oil if you have extra-stubborn blackheads."
Francine Krenicki, of skincare company StriVectin, adds: "The difference between whiteheads and blackheads is simply if the hair follicle is open or closed. Blackheads are 'open comedones' that form when a hair follicle (aka a pore) fills up with dried sebum (oil), dead skin cells, makeup, impurities and bacteria.
"Resist the urge to pick and squeeze your skin. Exfoliate regularly with a topical product containing AHAs (glycolic) and BHA (salicylic acid), to break down the plugs and dissolve them."