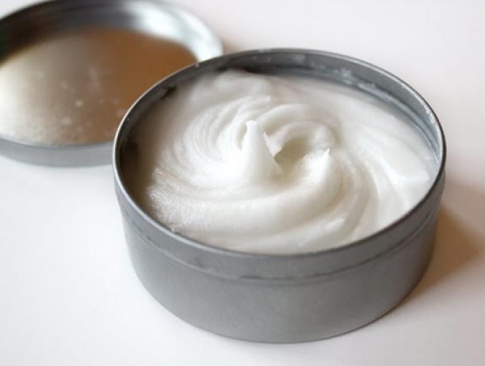 Make your own natural deodorant
Deodorant is something most of us consider to be an essential beauty product. If for some reason we ran out of deodorant, we would likely spend the day checking our underarms for freshness.
Have you ever looked at the list of ingredients in your deodorant? Commercial deodorants contain chemicals such as aluminium and fragrances that could be harmful or even toxic. Aluminium is an effective antiperspirant and is therefore present in almost every commercial brand of deodorant.
However, it mimics oestrogen and can disrupt your hormones, not to mention it being linked with Alzheimer's and autoimmune disorders. One simple side-effect we often experience from artificial deodorants is itching in our underarms. Your body may be trying to tell you something.
The skin is the largest organ on our bodies and it can easily absorb anything we apply on it. Therefore, as a healthy alternative, you could go natural by making your own deodorant. Home-made deodorants should last for about four to six months before they begin to dry out.
What you need:
1/4 cup of coconut oil
READ MORE
1/4 cup of Shea butter
1/4 cup beeswax
2 tablespoons bentonite clay
2 tablespoons bicarbonate of soda
2 tablespoons arrowroot powder
20 drops of at least two different essential oils
(Include tea-tree for its antiseptic properties)
Place the coconut oil, Shea butter and beeswax in a glass dish and melt it in the microwave or oven. Add the rest of the ingredients and mix well until the mixture is smooth. Pour the mixture into two or three containers of your choice. You can also reuse old deodorant containers. Use airtight containers to prevent the deodorant from drying out.
One drawback to using natural deodorants is that they do not prevent you from sweating. The arrowroot powder absorbs perspiration but does not eliminate moisture completely. It is the aluminium in regular deodorants that produces antiperspirant properties.
However if you want a stronger DIY deodorant, add some more bicarbonate of soda to your mix. Substitute corn starch for arrowroot powder if you have difficulty finding it. You can omit the Shea butter and beeswax in favour of simplicity and stick to the three main ingredients - coconut oil, bicarbonate of soda and corn starch.
Essential oils are also optional but they add an antiseptic quality to the deodorant plus they smell heavenly. My favourite are lavender, vanilla and peppermint, which I use interchangeably.
Try it for yourself and share your results.