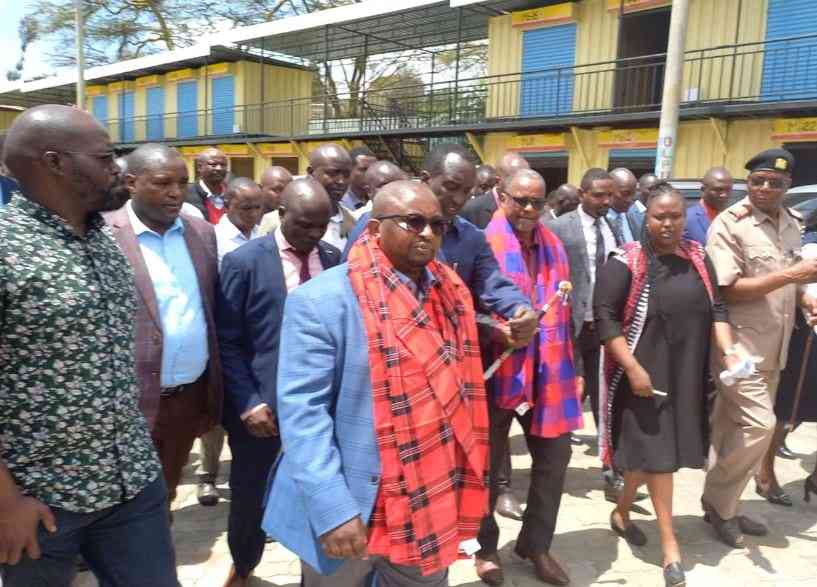 The perennial land disputes in Narok county will be a thing of the past after the government plans to fast track issuance of title deeds to residents.
This comes a year after plot and ranch owners were issued with title deeds in a bid to identify the true owners.
This was revealed by Cabinet Secretary for Lands, Public Works, Housing and Urban Development Zachariah Njeru who noted that this will bring to an end land-related cases in the area.
Speaking in Narok County during the official opening of the Narok Bus Park, the CS observed that with the land document, holders will be able to access financial loans to develop their land.
Njeru noted that since Narok is a gateway to the Maasai Mara National Park, the documents will enable locals to put up hospitality facilities, commercial real estate, and businesses that will bring good returns.
When he appeared before the Parliamentary select committee during his vetting, Njeru promised to revoke illegal title deeds and return the land to rightful owners.
''If we have individuals who have title deeds and they never followed the proper process to acquire the piece of land. I will make sure those titles are repossessed so it is just a matter of how those titles were acquired. If they were acquired illegally, I will treat them just as papers,'' Njeru said.
With an expanded mandate hosting three key State departments of Lands and Physical Planning, Housing and Urban Development and Public Works, the CS said, transport is a key driver of socio-economic growth and promised to ensure all parts of the country are open to trade.
''The government is committed to sustainable urban development for social inclusion and poverty eradication which will see the construction of affordable homes and improve livelihood to many Kenyans mainly in the informal settlements,'' Njeru said.
In the recent past, Kenya has been implementing the New Urban Agenda and adopting sustainable approaches to urbanization that has seen many cities and urban areas receive equitable, inclusive, and resilient outlook.
The CS assured of the government's commitment to urban prosperity saying the state had invested in diverse modes of transport and infrastructural projects to facilitate access to efficient transport.
The project which was funded by the World Bank under the Kenya Urban Support Program to the tune of Sh169.9 million, comprises 116 parking bays, 180 Stalls, five offices, and three Ablution Blocks and will enhance efficiency in the transport sector in the region.
The Urban Development Grants (UDGs) in conjunction with the County government of Narok saw the upgrade of several roads to bitumen standards, with the County Government topping up the funds.
Similar bus parks have been put up in Nyeri, Kakamega, Migori, and Marsabit Counties.
Housing PS Charles Hinga lauded the County Government of Narok as well as the County Commissioner for identifying land for the affordable housing program.
Related Topics