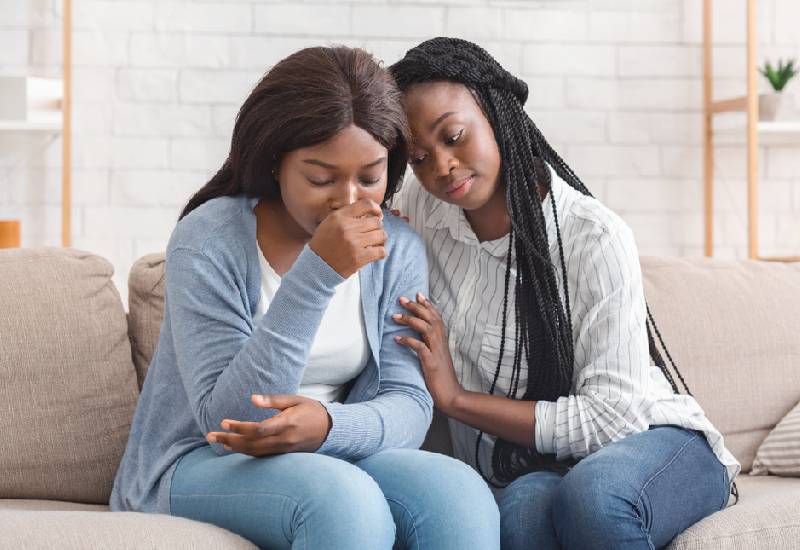 Finding the right words to talk to someone about something they are going through that you haven't experienced yourself can be quite daunting.
As much as you may want to share in their pain, you can't. The much you can do is be there and think of how severe things are. To be able to understand the depth of what they are going through, you need to sit down and listen to them.
It is important to know when they want to talk or if they just want you to listen without necessarily saying a word maybe just give a warm hug.
But most importantly, your dear ones battling cancer knowing you are there for them gives them a sense of calm and comfort.
With someone who is going through a hard time you need to be sensitive about what you tell them, you need to watch the tone you use when speaking to them and at the same time you shouldn't make them feel helpless.
Below we share some tips on how to talk to a dear one battling breast cancer.
Be encouraging
Instead of making them feel sorry for themselves, you need to encourage them. Remind them they are strong and beautiful. You can also encourage them to join activities such as group hangouts. Urge them to take up activities, basically anything, which is beneficial for them.
READ MORE
Act normal
As difficult as this sounds, you shouldn't act too worried or concerned because that will only make them feel worse about themselves. You should try and act as if they are not sick so that they don't get to feel miserable about their situation.
However, you shouldn't ignore the sickness in all totality. They still need special care and need a lot of assurance so you shouldn't avoid having funny conversations or refuse them to join you on errands just because they are sick. Also, don't just talk about cancer, let them bring it up instead before you can contribute.
Plan for meals together
You need to involve your friends in meal preps. Allow them to come to the kitchen and help out if they can as you hold up normal conversations. You don't need to keep pushing their sickness to their face by telling them that for someone with their condition they shouldn't eat this or that. Give them the freedom to decide and try to be the one who allows them to feel normal.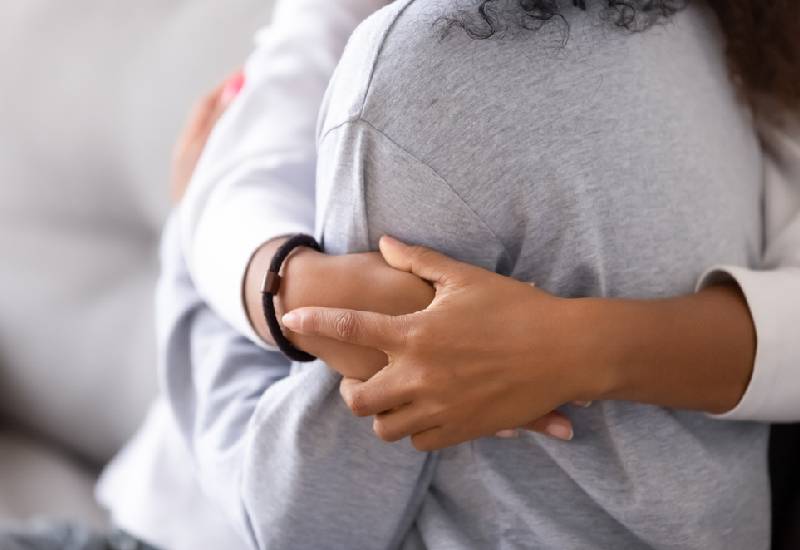 Share activities
Doing activities together is a great way to bond and help your friends battling cancer open up on how they are feeling. By involving them in activities, you make them not only feel loved but also comfortable and they will be able to talk to you about what they are experiencing freely.
Don't pressure them
Sometimes we do this out of love but it's important to know when to stop pushing. Listen and understand their reason for not wanting this or that.
Case in point, there are instances when a cancer patient opts not to go through with medication. In such a case, you can have a sit-down with them and discuss their decision with them as you give them a different perspective and if they have made up their mind not to continue, maybe it is best if you let them be.
Don't try to fix things
We always want to make things better for the people we love but sometimes there is nothing we can do to fix things. That is why it is important that we learn when to talk and when not to.
At times, it feels like you want to encourage them after receiving bad news but it may not be what they want. Sometimes it's okay to just sit there and give them a hug; they understand you can't fix it.
Flatter them
Remind your friend how beautiful they are and say good things about them. Breast cancer treatment comes with a lot of physical changes that can lower someone's self-esteem. As thus, it is important to make them feel good. Make it a habit to complement their outfits and their general appearance.
Be and let them know you are available
Being available is such a wonderful thing. Sometimes your friend may be going through emotional issues that they might not be able to express while you are together but they will call you five minutes after you left and say they want to talk. Don't let yourself feel used, instead be understanding and lend them an ear, if anything isn't that what friends are for?