Home
/
RECIPE: Tartar sauce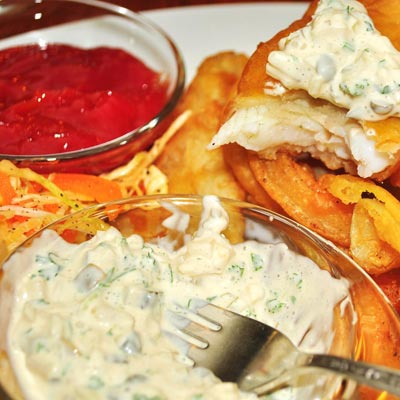 Simple tartar sauce for deep fried seafood.
It is better if prepared an hour or so before using it, but it can be used immediately.
MAKES 2 SERVINGS
Prep time: 10 minutes
Ready in: 10 minutes
INGREDIENTS
1/3 cup mayonnaise
1 teaspoon gherkins, finely chopped
1 teaspoon onion, minced
2 teaspoons lemon juice (optional)
Salt and pepper to taste
DIRECTIONS:
1. In a bowl, mix the mayonnaise, gherkins and minced onion. Stir in the lemon juice.
2. Season with salt and pepper.
3. Refrigerate for about an hour if you so wish, or serve immediately.
Reach Wambui on: [email protected] www.ucreations.co.ke Tel: 0722 489 419
Related Topics