Home
/
New guidelines as schools prepare for reopening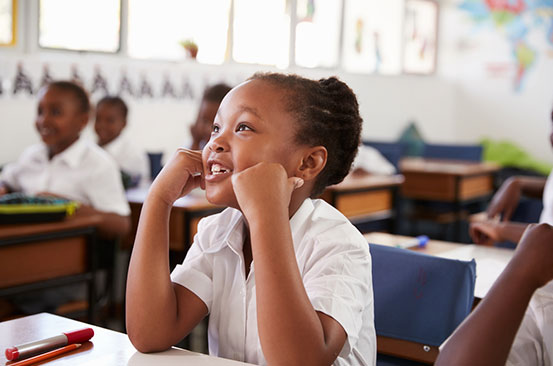 New measures to guide the social distancing requirements in schools are out.
This comes days ahead of the crucial Monday meeting that will firm up dates for the resumption of face-to-face learning.
According to the new rules, school activities, including teaching and learning, should take place outside classrooms or lecture halls.
However, in cases where learning must take place in enclosed rooms, institutions must create space between learners to prevent possible Covid-19 infections.
"Create physical distance between learners and place desks or working tables at least one metre apart from one another, and one metre apart from all doors to avoid any physical contact or air contamination," reads the rules.
Activities that involve physical contact will be substituted by other activities that allow for safe physical distancing.
School fields shall be appropriately marked to ensure learners play different games that avoid touching or holding.
"Assemblies, inter-institution competitions, including games, drama, music, sports and other events that create crowded conditions shall be suspended for the time being. Institutions will hold class mini-assemblies to pray, pass health messages and make announcements," reads the guidelines.
Safety protocols
The details are contained in the Ministry of Education document dubbed 'guidelines on health and safety protocols for reopening of basic education institutions amid covid-19 pandemic'.
The details emerge as the Education Response Committee is working to beat the Saturday deadline when they are expected to submit the finer details of schools reopening plans.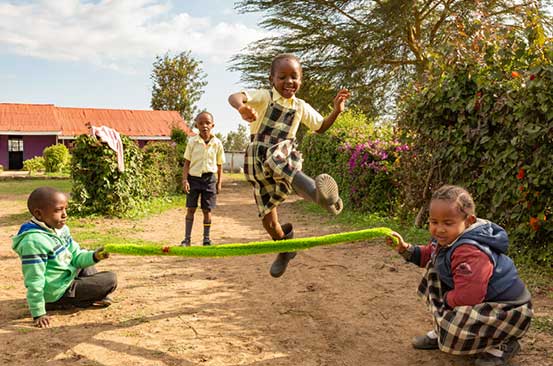 The proposals will be adopted on Monday when the national education stakeholders meet. Education Cabinet Secretary George Magoha admitted that implementing this proposal in schools will be a challenge and hinted that the Government may rely on face masks for each learner to lessen the impact.
"You know and I know and everybody in this country knows that this is going to be a challenge. The more reason we must make sure that masks are made of the right material and that they are of good size," said Prof Magoha.
He earlier announced that each learner will be given two pieces of free masks when schools open but even with this, he said proper usage of the protective gear will be a challenge.
"We also know that wearing masks among children will be a challenge but that will not stop us from moving forward," said Magoha.
The document spells out specific measures that will be put in place to address the social distance challenge that Magoha termed as the elephant in the room when schools open.
Finer details of the guidelines require that all classes must have desks or working tables arranged in rows facing forward to minimise face to face contact among learners or trainees.
While classes are in session, managers must provide proper ventilations to ensure circulation of clean air (windows, doors, vents and any other form of aeration) by keeping the windows and doors open during the learning/training period as far as possible.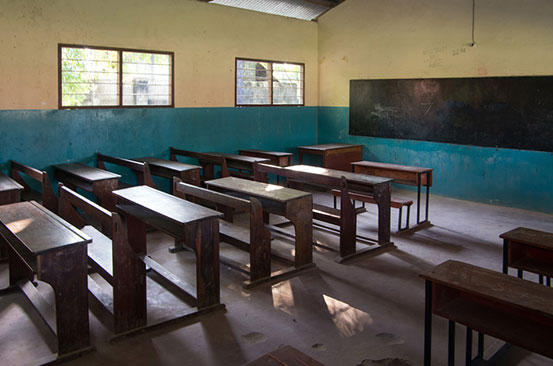 For nursery schools, all children will be required to maintain a distance of at least one metre within their groups of 3-4 in the classrooms.
During lessons, teachers will ensure adequate spaces between group-workstations to allow free movement of the learners and the teachers.
Guidelines also require that children be split into smaller groups of not more than four during playtime and breaks where applicable.
"Children will be allowed to socialize with as few children as possible and interaction should be limited to the same group throughout when in school," reads the guideline.
For boarding schools, dormitories and halls of residence shall be adapted to ensure there is no congestion and maintain a distance of at least one metre between beds from either side and where possible.
However, the guidelines say boarding will be optional, allowing parents to enroll their children in day schools.
"Use of double decker beds must meet social distancing of at least one metre between each occupant," reads the guidelines.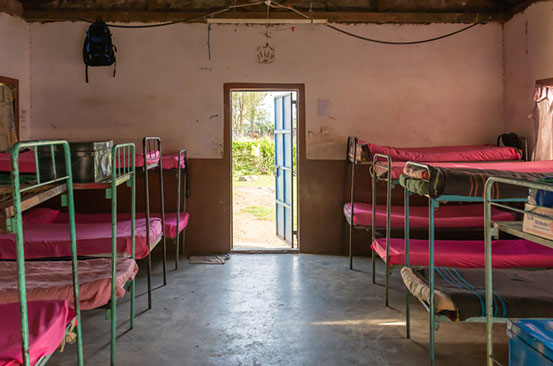 No congestion
In the libraries and laboratories, learners will be expected to at any given time always observe social distancing of at least one metre.
Offices and staffrooms should not be congested and all staff must maintain social distance of at least one metre.
"Staff meetings shall adhere to social distancing measures and where possible, staff shall explore other ways of communicating such as memos, mobile chats, text messages and emails," reads the document.
And break times shall be staggered to limit the number of teachers in the staffroom/offices at any time.
In the kitchen and dining halls, tables and chairs shall be spaced at a distance of at least one metre apart.
All educational institutions will be expected to have adequate toilets, which are properly maintained to prevent spread of diseases.
If you could pick any place in the world, where would you live?
Related Topics