President Uhuru Kenyatta issues directives on increased cases of gender-based violence
Readers Lounge By
Audrey Masitsa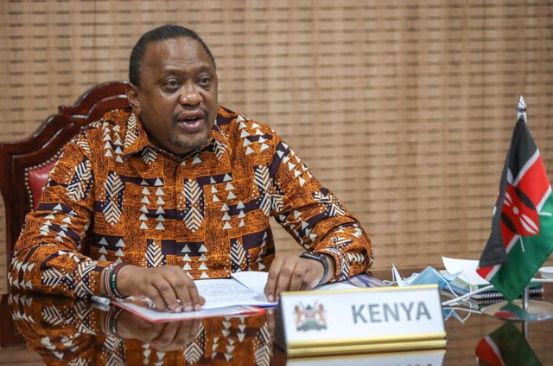 In his address on the country's way forward in light of the Covid-19 pandemic, President Uhuru Kenyatta on Monday 6 July directed the National Crime Research Centre to probe the increasing number of cases of gender-based violence that have rocked the nation.
This comes after domestic and sexual violence cases soared in the wake of the pandemic. The safety measures that the Government put in place to help curb the spread of the virus saw many lose their source of livelihood, schools closed, families restricted to the confines of their homes and the curfews enforced. The ensuing stress has taken its toll on many Kenyans leading to an increase in violence in the home with women and girls as victims.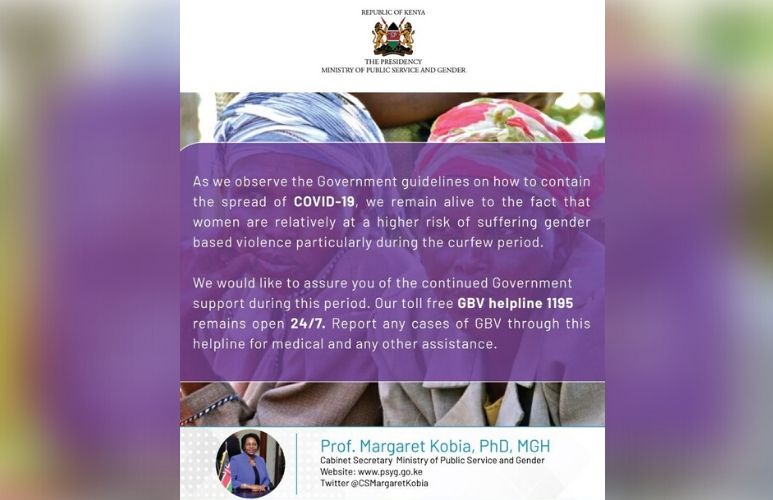 Many have reported that the acts of gender-based violence have been perpetrated by their relatives and close associates.
"I am concerned by increasing tensions within our homes," the President said. "Cases of Gender-Based Violence have increased, mental health issues have worsened, and instances of teenage pregnancy have escalated."
The president also pointed out the worrying number of teenage pregnancies and violations of children's rights that have been reported. He appealed to social institutions such as religious institutions to be vigilant and help to put an end to these unfortunate incidents. Among the directives he gave to help manage the situation, the President ordered the National Crime Research Centre to prepare an advisory for security agencies on action that can be taken in the prosecution of perpetrators within 30 days.
"We must always remember that the family is a projection of the State. If the family is under attack, the State is under attack. If the family is weak, the country is weak," he reiterated.
The Ministry of Public Service and Gender has a toll free hotline through which victims and their relatives can report cases of GBV. The GBV hotline 1195 is open 24 hours everyday.