Beryl Wanga Itindi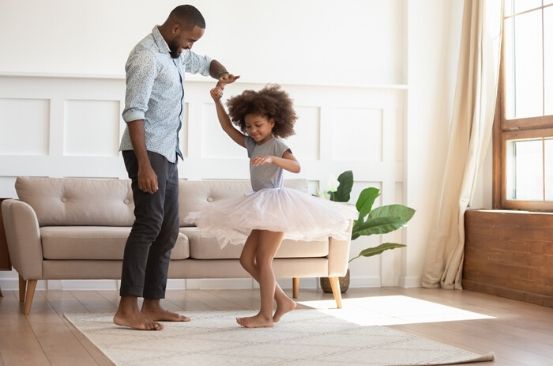 Dear husbands, could you at least be home in both body and soul? The Covid-19 pandemic has made us spend more time with our husbands after the 'stay home' rule came. At first, we jumped in celebration thinking that we are at least going to spend some quality time with our men. How wrong we were!
These men have managed to find a way of staying home in body and not in spirit. You will see them relaxed on the couch throughout the day but their spirit has defied both the curfew and the lockdown and is wandering somewhere out there. Probably next to a beautiful woman or a group of equally stubborn men.
At some point, I think I started praying for the curfew and lockdown to come to an end so that they can physically leave the house in peace. It's really annoying having to sit next to someone who treats you as one of the chairs in the living room. He will walk past you a million times and ignore you all through the day with his eyes fixed either on his phone, computer or television.
Our husbands have now become one of the children in the house because whenever they are not busy ignoring your presence, they will be yelling at the children to maintain silence. As if they were quiet children during their days! This issue of telling our children to go and play in the kitchen next to their mothers has to stop. What's so hard in learning to coexist with your own flesh and blood in the living room?
So you don't want them playing near you but are comfortable with them playing next to us most likely in the kitchen or some other room where we are struggling to put things together. You should take this chance to bond with your children and learn their strengths and weaknesses.
This is not the time to give them time limits on watching the television. You cannot be waking up at 10am then come grab the television remote control as you shout "shhhhhhhh" to the children. There's no way we are going to limit the noise in the house. Learn to use your ears to filter what you are not interested in and take only that which is important to you. That's called multitasking. Recognise those in the house while at it. Don't walk around the house as if we don't exist. At least recognise our hair if not the hips.
One more thing our dear husbands, do you mistake us for your juniors in the workplace or are you just annoying us on purpose? Just because you order people around at your workplace doesn't mean you come back home and do the same.
Your work attitude should be left at the workplace. Don't come home and start telling your children to 'show cause' when they make a mistake. You are creating unnecessary tension in the house.
In fact, if we could, we would go to the streets and ask your bosses to call you back to work because you don't know how to work from home. Lunch hour doesn't have to be at exactly 1pm. So don't leave your table at that hour and start walking around the house restless like a chicken about to lay an egg. Sit patiently at your table or wherever you are working from and once the food is ready, we will call you. We don't like how you keep peeping through the kitchen door asking if the food is ready as though you are going to drop dead the next minute out of hunger yet you ate the heaviest breakfast.
Again, don't dictate the time our children wake up. If they want to wake up at 5am, let them. Stop asking them to go back to bed and sleep as if it's your sleep they are wasting. Like I said, teach yourself how to multitask. We women can sleep heavily with our heads resting on a loud woofer and it won't even interfere with our sleep. You, on the other hand, start complaining because your daughter woke up and yawned loudly and 5am.
Dear husbands, don't make working from home become a pain to us. Organise your lives around us. We are in this together.