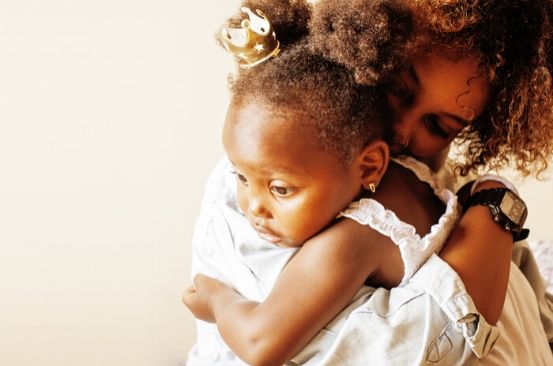 The sun is up and I am just getting used to the warmth of the day. I'm sitting in our living room, holding you in my arms - my sweet princess. You sleep so peacefully and smile as I watch you. I am your mother and I don't have the slightest idea on what I'm doing. You're my first baby, my daughter. I was just getting used to carrying you in my womb and now, here you are. You're so real.
I've been preparing for your arrival for months. I was two weeks overdue, still eagerly awaiting your arrival. I've read books, Googled on various topics about delivery and motherhood, I have browsed and gone through various baby sites, just to understand what to expect and to be better equipped when the times come. I have listened to my friends who give endless advice. Some tell me scary stories just to say the least- but they are experienced you know, because they have children.
So the day the doctor says "Now today come to the hospital", I appear there with my baby bag, ready with your clothes, baby essentials and my items. And as soon as I hear other mothers in the labour ward I become frantic. I panic.... my pressure goes so high that the doctor wonders "what just happened to this lady?". Due to the stories I have heard so far I imagine the worst.
But gradually the pressure goes to normal. The doctor induces me and of course the pain is unbearable. However, when you are born, I soon forget all that as I get lost in the sweetness and blessing of holding you in my arms. You are my baby and I need to learn as I go along how to take care of you and how to bring you up. Colic has been a challenge and the medication sometimes does not work. However, I look at you as you brave the pain and I admire your resilience. The other day we took you for immunisations and your father and I didn't sleep. We reached home and you had such a high fever and you started crying endlessly.
We gave you paracetamol, sang to you, but your crying persisted until I was worried that your crying might be the topic, at the next neighbours' meeting at the apartment block. At the crack of dawn, you stopped crying and quietly slept as if you were a different baby from the one of the previous night. I think I noticed two teeth protruding from your gum. Your smile is priceless.
Parenthood is the highest paying job because the salary is pure joy. Your neck is getting stronger every day. In a few months, you will be trying to sit. Your exploration techniques are quite something, because everything you put in your hands ends up in your mouth. I came home one evening and was excited to see you trying to stand and making some audible noises.
You can now hold a bottle or cup as you drink milk. As if to show us how much you are enjoying the milk, you lift your leg as you drink it. Time goes so fast it feels like just the other day when we came home from the hospital with you. Thank God for children with merry eyes and trusting smiles and giggles that never stop. You remind us often that parenthood is more than an endless task, it is a sacred trust from you.
READ MORE
?