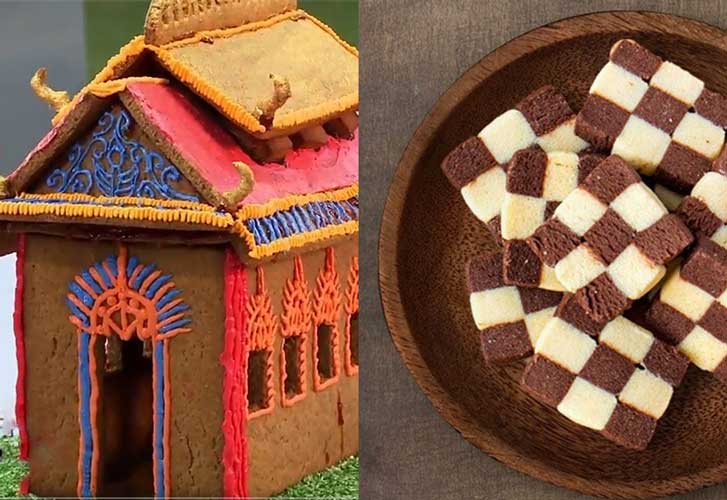 Week seven at The Great Kenyan Bake-Off was Biscuit Week.
In a feat that called for precision, attention to detail, great flavour and amazing textures, the contestants, Samira, Rosie, Faith, Jamil, Alice and Adeline, were asked to make two types of biscuits, checkerboard biscuits and gingerbread.
Technical challenge: Checkerboard biscuit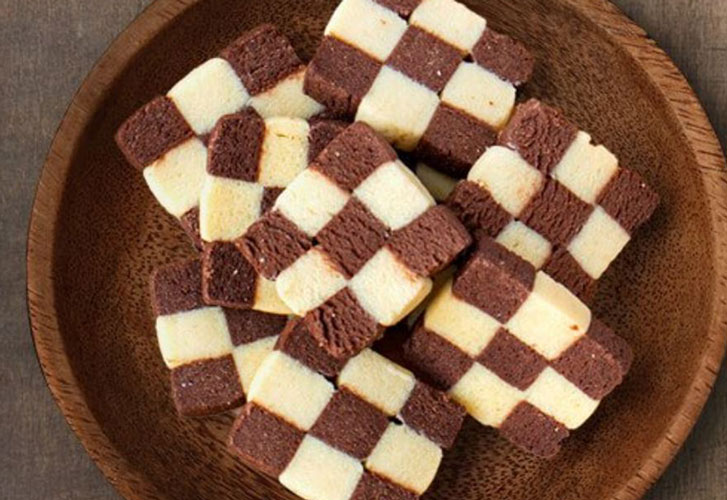 This is a test on precision and good texture combined with perfectly blended flavours. The checkerboard biscuit contains two flavours, lemon and vanilla. Strips of cookie dough have to be layered into alternating blocks to create precise squares for the checkerboard effect. The layers are held together with an egg wash.
The dough also needs to be chilled for 30 minutes in the refrigerator or 15 minutes in the freezer before it is baked to get a nice buttery, crumbly texture.
This challenge called for the use of a ruler and the geometry skills learned in school. When it came time for the blind tasting; the judges eat the cookies without knowing who made what, there was visible tension from the contestants.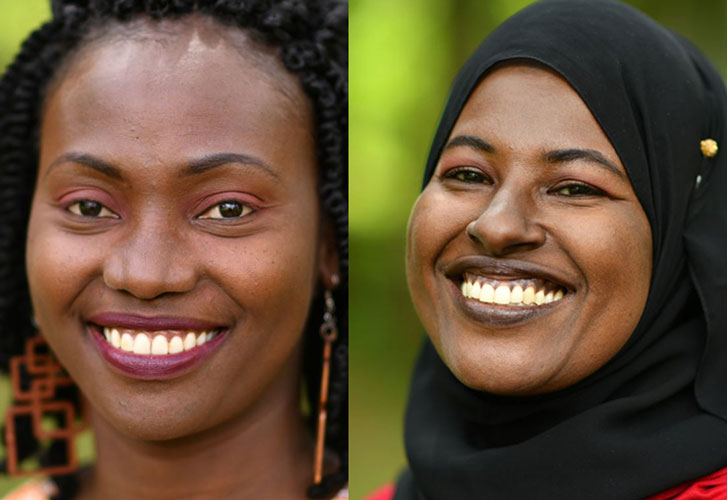 Samira's biscuits were soft and chewy with just a hint of salt which brought out the lemon and vanilla flavours. Alice's were crunchy and chewy and very flavourful.
Rosie showed off her innovativeness with a chocolate ring around the biscuits meant to hold the checkerboard squares in place. Adeline showed off her design skills with well-shaped biscuits.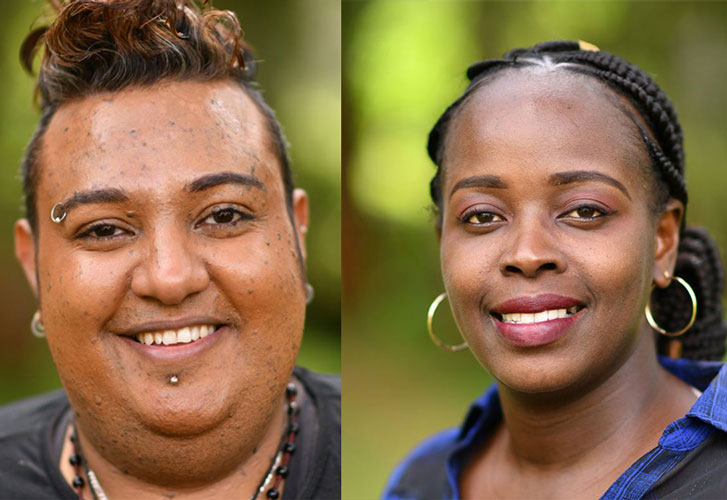 Faith's were baked to perfection while Jamil played with the flavours with a "bang of orange" which impressed the judges.
Jamil won this round.
Showstopper challenge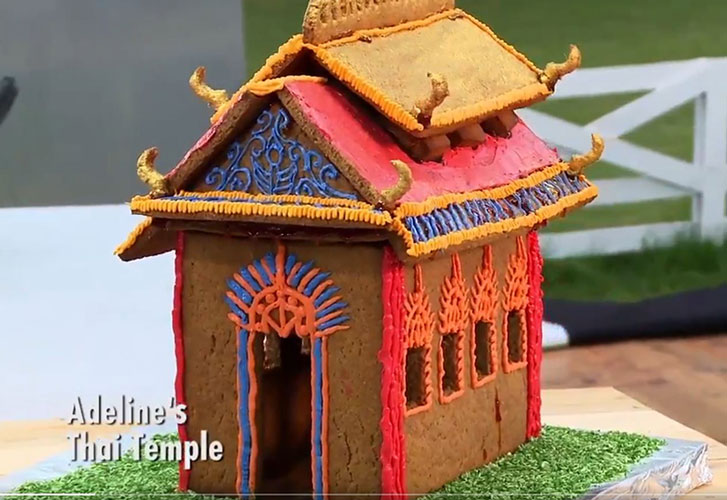 Week seven saw the return of the showstopper challenge. Contestants were given four hours to create a gingerbread structure which, the judges stressed, needed to be standing by the time judging came round. They were also looking for authentic flavours and good texture.
Jamil chose to make a gingerbread mosque. Even though getting the perfect dome shape proved a bit challenging, he still wowed judges with the flavours which were spot-on and his well-supported structure that was clearly a representation of a mosque.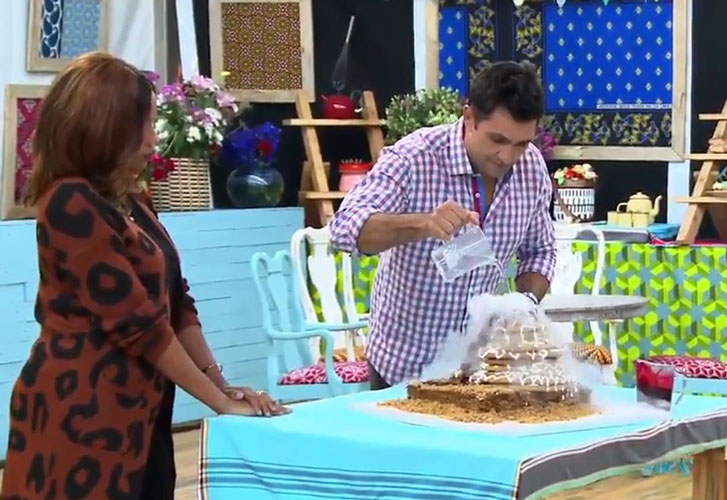 Alice went for a volcano which she made using gingerbread rings. The different-sized rings clearly depicted the unevenness of a mountain. She used a deep red sauce to depict molten lava, simulating an erupting volcano by pouring water into her "mountain" and smoke billowed out as the lava flowed down the side of the mountain.
Samira went with a canopy bed with pillows and trimming around the bedposts.
Adeline chose a Thai temple. Her structure was simple with the pieces held together with caramel. Her colourful temple, perfectly snapping gingerbread and flavourful caramel impressed the judges.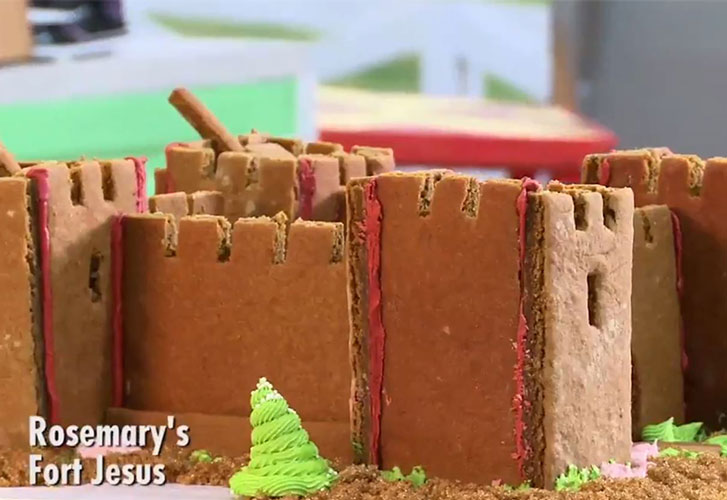 Rosie opted to recreate Fort Jesus while Faith's grand piano had excellent attention to detail, and even came with a stool!
Adeline emerged the winner of this challenge. She was also named Star Baker of Week Seven.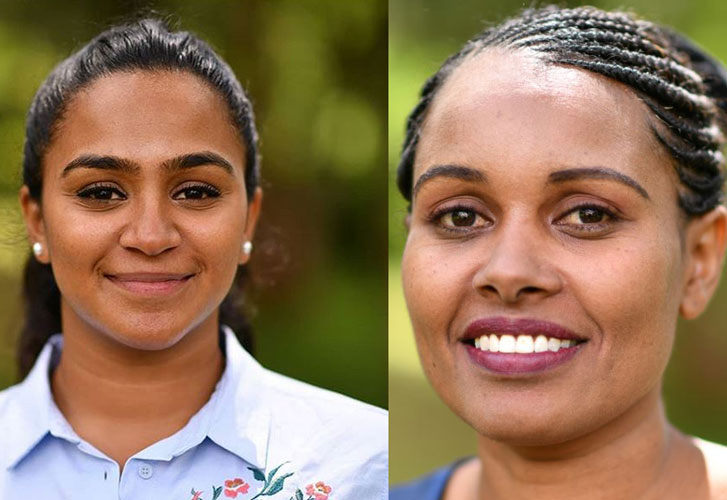 The judges noted that as the weeks go by, it is becoming harder to eliminate contestants. Nevertheless, Alice was eliminated from the show.
You can watch episodes of The Great Kenyan Bake- Off every Monday at 8pm on KTN Home.