Home
/
How to master the art of a first impression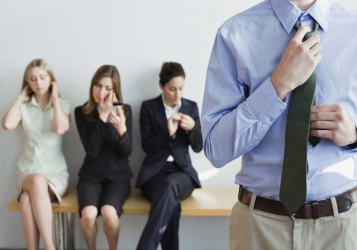 Research has shown that people form an impression of you only seven seconds after first meeting you.
And you don't even have to have spoken – 55 per cent of the impression you make will be based on how you look, while 35 per cent will come from how you sound.
According to the Harvard Study of Communication, just 7 per cent of the first impression you make will come from what you actually say. We really are rather superficial. It's for this reason that at social functions we're not likely to approach people who look shoddily dressed – it doesn't matter what gems of wisdom they may have to impart, we'll make the judgement that they're not worth our time based purely on how they look.
It's the power of seven seconds – and that's often all the time we have to get potential customers, employers or investors to give us the time of day.
Investors like British billionaire Richard Branson up this period to 30 seconds – which, really, still isn't that much more time. Branson says he makes up his mind about whether a business excites him within 30 seconds of looking at it, and relies more on gut instinct than researching volumes of statistics.
The Harvard study adds that most people waste these miniscule windows of time they have to make a good first impression because they shift their attention to what they'll say instead of how they look.
So, let's delve deeper into the non-verbal cues that could help you make the best first impression you possibly can without saying a word.
Non-verbal cues
Non-verbal cues are a method of communication that doesn't involve speech – they complement what your body language 'says'.
Related Topics