Home
/
Pregnancy
Five tips on how to stay stylish during pregnancy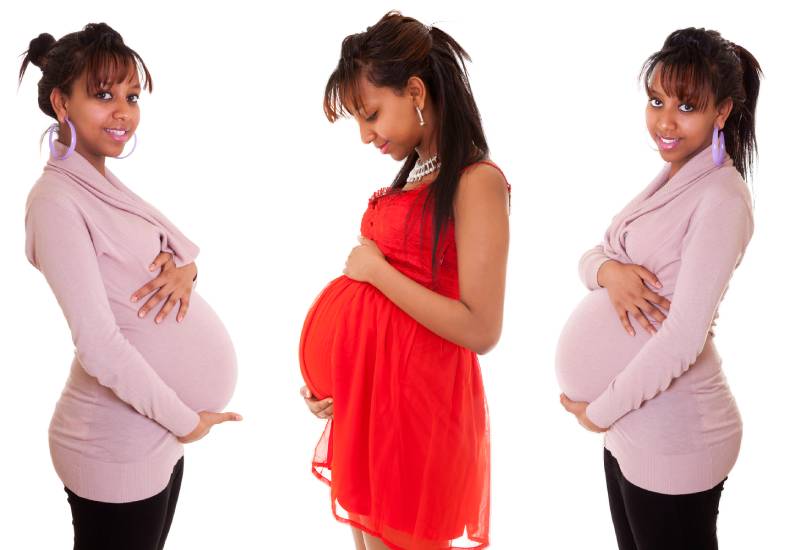 Many women dream of getting pregnant and bringing a new life into this world at some point in time. To make the most of their pregnancy journey, many resort to doing the things they enjoy the most.
For that ever stylish woman, she wants to maintain and still keep her style in check and we don't blame her for it.
To do this, however, you don't have to break a bank but instead be super creative with your looks and show the world who you are by showing off your style.
During pregnancy, your body is obviously experiencing major changes and you need to have the perfect fits. In all this, your comfort is key. Also, there is always the option of repurposing your old clothes and make magic out of them.
We take a look at some fashion options you can consider to stay stylish during your pregnancy:
Old Cardigans and blazers
Best believe that these two fits are your best bets to cozy up in while pregnant. Save yourself the hustle of purchasing new ones and instead go for the old presentable ones hanging in your closet. The more the merrier. Feel free to style them differently.
These should automatically be your best friends. Don't feel limited to wearing them in black, a pop of colour always works the magic. They sure are wardrobe staples.
While you might automatically want to leave out this option, don't feel neither ashamed nor guilty of doing this. Try and play around with your outfits by pairing them up differently so as for one not to be too quick to notice.
Heels are a wardrobe staple and depending on the stage of your pregnancy, the belly should not be a reason for you to not put them on. However, it is prudent to note that your safety is key at this point and if heels make you unstable then you should think twice about them.
As long as it is a comfortable one and it suits you right, why not slay and stand just a bit tall.
By all means, invest in a good pair of jeans, preferably maternity jeans. The beauty of a pair of good jeans is that it can be paired with just about anything so try and make it work.
Related Topics