Home
/
Pregnancy
Weird pregnancy symptoms no one tells you about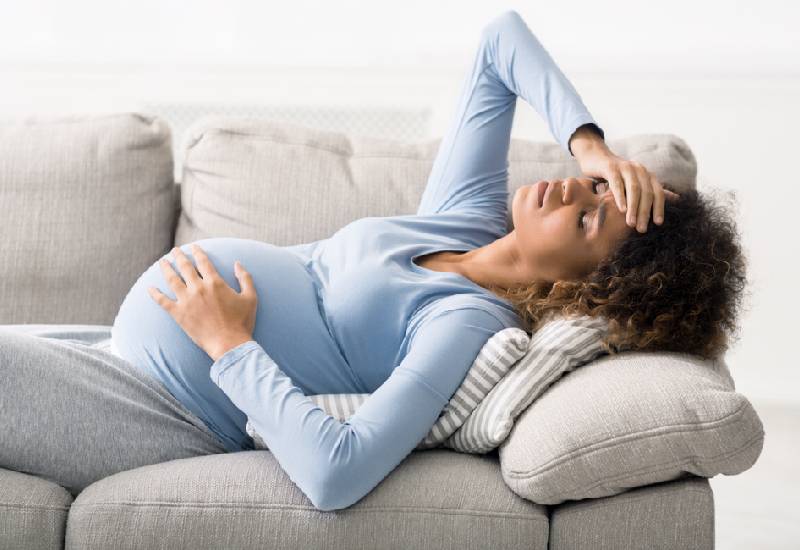 What makes pregnancies interesting is, there are those symptoms most mothers will experience that cuts across the board and there are those only a few may ever even hear about.
Missing your period, tender breasts, fatigue, nausea, cravings and frequent urination are those symptoms we know and expect when one is pregnant.
Then there are those symptoms all the mothers before you somehow forgot to tell you about.
Sounds suspect, right?
Well, truth of the matter is, they are unique to an individual. The reason you never got to find out about them is because they don't happen to everyone.
This is not to say it will not happen to you.
In case it does, do not worry. There is nothing wrong with you. Your body just has a different mechanism of handling the pregnancy.
Here are some of those pregnancy symptoms no one tells you about.
i.False period
A common occurrence two weeks after conception, some women will notice some spotting caused by the fertilized egg that attaching itself to the uterine lining.
Also known as implantation bleeding it may scare mums into thinking they could be experiencing a miscarriage.
Other causes that may lead to the bleeding include an ectopic pregnancy or a cervical irritation.
If you notice heavy bleeding over a prolonged time accompanied by cramp like pain, you should get medical attention immediately.
ii.Nose bleeds
Strange as it may sound, this is actually common. Not something to be concerned about though, nose bleeds take place due to hormonal changes in the body.
You may also experience some stuffiness which can be treated through steaming to open up your nasal passage or with nasal saline drops.
If it gets worse, talk to your doctor for better options on how to deal with bleeding.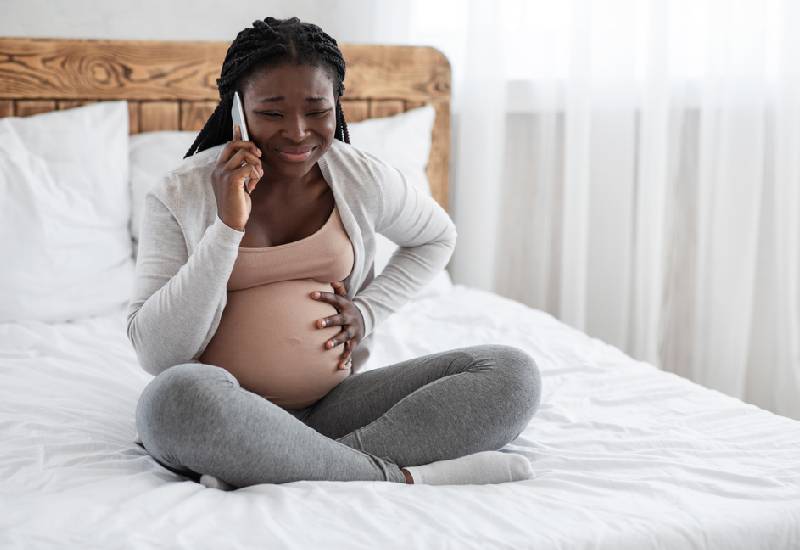 iii.Dental problems
Bleeding and swollen gums affect some pregnant women due to increased blood flow and fluctuation in progesterone and estrogen levels.
When brushing or flossing, bleeding may occur as the gums become engorged with blood making tissue tender. This, however, should not be ignored when it becomes severe as it may be an indicator of preterm labour.
Practicing good dental hygiene during this time is recommended.
iv.Growing feet
None of your shoes fit anymore? Blame it on your hormones that loosen ligaments in your pelvis to create room for the baby to come out.
This may have an effect on your joints causing your feet to become wider or longer. If you thought swollen feet and ankles was bad, wait for this!
Good news is, it is temporary for most women and after the pregnancy, your feet go back to their original size.
v.Metal taste
You can't make these things up even if you wanted to. As the levels of progesterone and estrogen go up, your taste buds may pay the price. You will feel like you were eating metal with every meal.
You can counter this odd taste by eating some spicy foods, salty snacks or cold drinks.
Related Topics