John Muturi
ALSO READ: How to safely introduce your children to the social media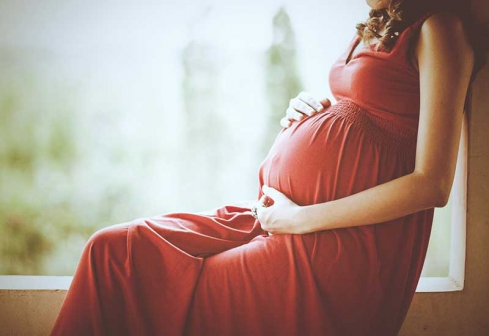 Birth is the culmination of nine months of careful planning, anticipation, anxiety and fears.
It is guaranteed to be one of the most unforgettable experiences of your life, the event that marks your entrance into the lifelong journey of motherhood.
Your baby's safe passage into this world is a one-night-only performance, so it's important to carefully contemplate the kind of birth experience you and your partner would like.
You will be hearing facts and fallacies throughout your pregnancy. You shouldn't worry, women have been giving birth since the beginning of time, so in that sense you know you can do it too and this baby is coming, ready or not. However, that doesn't mean you are forced into choosing childbirth techniques that are outdated. Never before have there been so many choices for women giving birth. From natural and synthetic pain relief methods, to birth preparation classes, to methods of intervention, there's a lot of information to absorb before the big day arrives. Here are nine of the basics you should know:
1. Birth is a normal, natural physiological process, not an illness that inevitably requires medical intervention.
2. No two births are exactly the same - even for the same woman.
3. Exercise in pregnancy can help make labour and birth easier.
4. Childbirth classes come in all flavours. Shop around for the one that fits your taste and birth expectations.
5. A birth plan provides a basic script for your midwife or birth attendants to stage the birth you want, although you may have to improvise along the way.
ALSO READ: Katy Perry has 'had it with pregnancy' as she impatiently awaits baby's birth
6. The best person to have you with during birth is the one you feel most comfortable with and can trust - and that goes for support partners as well as care providers.
7. You give birth with your mind as well as your body, and stress, fear, and anxiety can all make labour and birth more painful and less fulfilling.
8. "Once a caesarean, always a caesarean" is an outdated notion.
9. Your body is designed to give you natural cues and instincts to guide you through the birthing process. Trust yourself, and realise that you own your birth.
Learning about your childbirth options ahead of time and compiling a written birth plan that lays out your particular "blueprint for birth" will help ease any anxieties about labour and delivery and will make the event itself a more fulfilling one. It will also get you and your health-care team on the same page as far as your expectations and medical requirements are concerned. Having an open and honest discussion with your doctor or midwife about your birth plan well before your due date will prevent any misunderstandings later.
Birth is a highly emotional experience as well as a physical one, and along with your medical care providers you'll need a companion to provide adequate support for you during the hard work of labour and delivery. Who will attend this momentous event-whether it be a professional, a spouse or partner, a close friend, or a family member-and the role that person will play in the birth are issues you should start thinking about now.
Finally, keep in mind that you're giving birth to a brand new family as well as a baby. Whether you're single first-time mother or married with two children already, your family will take on entirely new dimensions with the arrival of your baby. Your family unit may play a role in some of your birth decisions.
ALSO READ: Men have a critical role to play in breastfeeding during COVID-19 pandemic
It's easy for the needs of doctors, health insurers, hospitals, and well-meaning friends and family to overshadow what the parents themselves would like to get out of the birth experience. Remember that while these other factors are certainly important and should bear some weight, in the end this is your body, your baby, and your show. Own it and enjoy it!