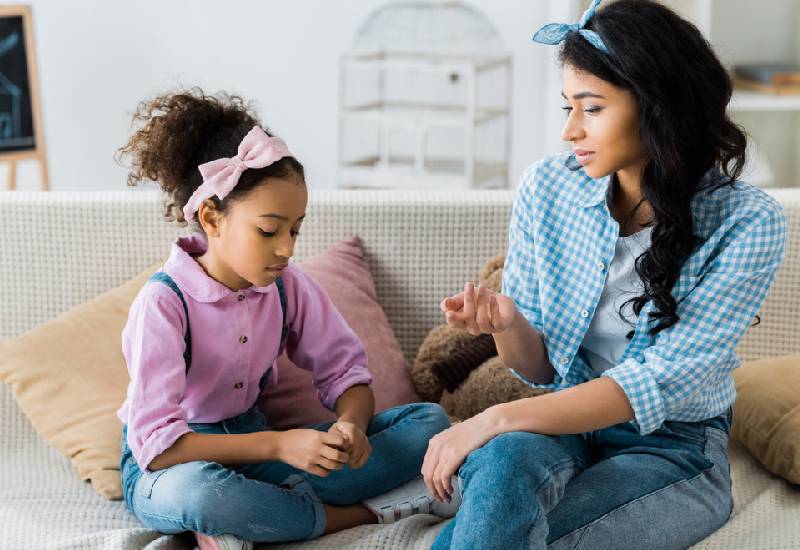 A disappointing grade is not only stressful to you as the parent but also to the child. While it is easy to react with disappointment, it is prudent that, as a parent, you don't overreact as a poor grade could only be a red flag for a problem area and not necessarily your child's classwork ability, or your parenting skills. As thus, you should find a way to react calmly and be clear on why you are having the conversation.
When handled properly, a bad report card can actually become a productive experience where you address bad habits and help your child get back on track.
Oxford Learning highlights some steps that can be considered to come up with an actionable plan for a child's academic success:
So as not to risk putting the child on the defensive and things getting out of hand, you need to stay calm and find a productive way of having a conversation with the child about his or her report card. If you yell at them, then they might start hiding poor grades from you in future out of fear of being reproached.
Find out areas of struggle
For you to get to the root of the problem, it is encouraged that you let the child do most of the talking. Asking open-ended questions about what might have happened to cause the poor results can give you a clear idea of what they think is going on.
Know how they feel at school
The way your child feels about school and schoolwork has effect on his or her academic performance, and a good way to know how exactly they feel is to watch out for certain words.
When your child uses words like 'bored,' 'worried,' or 'I don't know' when you are talking about school then they could be expressing their frustration with school, or that they are overwhelmed and are falling behind.
READ MORE
As a parent, you need to know how your child is performing in school and whether or not they need some extra help in particular areas. By understanding where exactly your child is and where you'd like them to be, you can then readily come up with a goal timeline together.
You need to work with your child to create small short-term goals that will help them move towards the bigger goal of registering better grades. When creating the goals, remember to go for goals that are clear, achievable and are measurable. Also, depending on their results, the goals can be targeted on improving particular grades or improving a particular study habit.
You should not stop at setting goals and instead continue to track your child's progress over the weeks and months before the next report card. You can do this by checking their assignment scores or asking them questions about their progress.
As you do the check-ins, it is also important that you offer plenty of encouragement and praise any progress they make so as to encourage them to do even better.
Celebrate accomplishments
Make it a habit to celebrate any achievement your child makes. You can do this by taking the family out for dinner, buying them a new toy or according them more privileges.
When you reward your child when they meet a goal, you are boosting their motivation and helping them create goal-setting habits.