Esther Muchene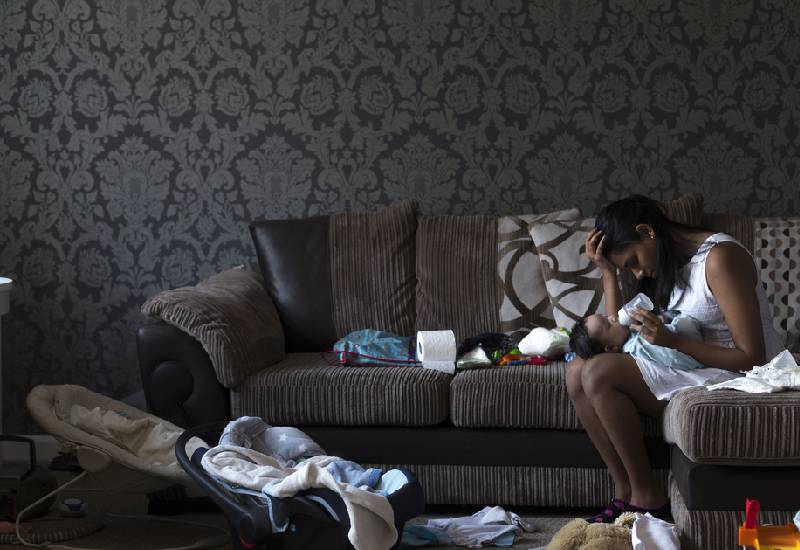 The struggles that come with parenting can be a major cause of stress in your life. After celebrating the joys of bringing kids into this world, reality sets in and all of a sudden you truly feel like giving up.
I'm here to let you know that you don't have to surrender to the challenges you're having. There are many mums who have struggled and made it through to the other side in one piece.
Read on to find some comfort and encouragement.
Know that you're not alone
The pressure can cause you to have anxiety and depression, both which are very isolating.
They can make you feel like you're the only person in this world who's suffering or even give you the impression that you're just complaining too much.
Everything you're feeling is completely real and you're not alone in this struggle.
You need support
Instead of building walls to cope with your situation, you should get in touch with family, friends and other mums you can relate with. Allow those who care about you to reach out and help make things better for you.
READ MORE
You can also encourage other mums who are going through the same things and probably save some that have reached the point of suicide or self-harm. Giving and receiving support is a huge part of coping.
It's not easy but you will make it
Sugarcoating in such situations is never helpful. That's why you need to get empowered by the fact that things will sometimes go south but if you've made it this far, you can keep going.
Going through financial, emotional stress and parenting struggles is never an easy journey so the best thing you can do is to take it one day at a time as you embrace the changes that may come.
There is no such thing as perfection
It's easy to criticize yourself for parenting mistakes and completely give up. You might even look at other moms who look like they are thriving and assume you're just not good enough compared to them.
From now on, don't damage your self-confidence as a mom by feeding the negative thoughts.
Allow yourself to make mistakes so that you can set yourself free from the demands that come with faking that super, perfect mom persona.
You need some alone time
Creating time for yourself doesn't mean that you're a mean and selfish mom who doesn't love her kids. In fact, not taking time away from your kids could worsen the spiral of stress in parenting.
Let yourself breathe and go shopping or meet up with your friends while your kids are being taken care of by a trusted baby sitter.
There is time to improve
You're doing the best you can as a mum and honestly, that is enough.
Everything will be okay as long as you're open to learning new things that could make everything better for you and your kids in this journey of parenting.
In the end you'll realize that you've made huge steps and that you have managed to get through those hurdles you once thought you couldn't.