Home
/
Parenting
Overcoming the challenges of raising a defiant child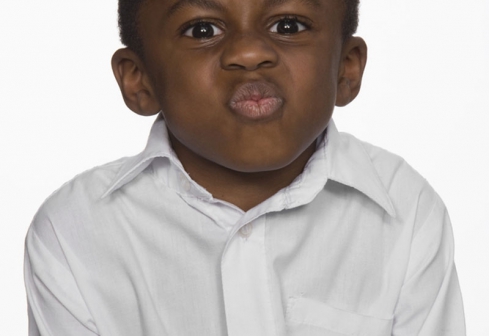 A parent who doesn't understand the stages of development may find themselves caught up with the challenge of addressing his children when they are already adults, experts warn.
Dr Kevin Wamula a psychiatrist at Mathare Mental Hospital states that at the age of 6-18 months, a child is able to read and understand the body posture and facial expressions of their caregivers. Likewise, the child's mental development at that stage is mature enough to copy non-verbal communication from caregivers. This, the psychiatrist says, is an important stage and plays a major role in the child's mental development. "At that age, the child is able to interpret expressions of love, praise, approval, danger or even anger," Dr Wamula says adding that such reflections may live in the mind of the child even in adulthood. He further explains that a rebellious teenager may engage in truancy, experimenting with illicit drugs, fighting, and stealing.
Ann Gathuma, a family therapist notes that there are many reasons for a child to turn rebellious and advises parents to be on the look-out for sighs in their growing children. The expert cites authoritarian parents who dictate to the child "it is either my way or the highway" as a major reason why a child may be defiant when they get to adulthood.
She observes that this kind of a child can hit back at their parents when they become adults by doing what the parents prohibited them from doing. Worse still, she adds, the child can get into an exploration spree where they maximise their freedom in the wrong way. Gathuma suggests that professional counselling be applied as soon as the parent notices abnormalities in the child's behaviour. "Parents shouldn't trust their own parental counselling if the child is already an adult," she says and adds that the child may mistake it for being controlling.
Stanley Greenspan, one of the most influential American child psychiatrists has written expansively on issues on child development and parenting. In His book, The Challenging Child, he illustrates some types of "difficult" children and gives tips on how to respond to them:
• The highly sensitive child: His general tendency to be anxious and panicky may complicate with becoming moody, irritable or depressed. Provide consistent empathy; very gentle but firm limits as well as gradual supportive encouragement.
• The self-absorbed child: Tends to be quiet, apathetic, easily tired, "uninterested in exploring people and objects. The caregiver needs to engage the child a lot in order to buy their interest in different activities.
• The defiant child: Usually negative, stubborn, controlling, does the opposite of what is asked of them. Caregiver should have patterns that are soothing, empathetic, and supportive of slow, gradual change.
• The active aggressive child: Tends to be impulsive and is easily frustrated and anger often gets expressed physically by hitting, punching. The caregiver should build a warm relationship and encourage the child to express their emotions verbally.
Related Topics