Sylvia Wakhisi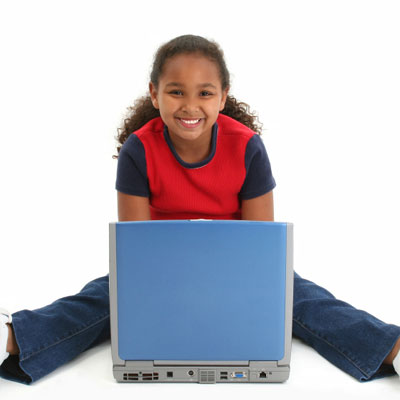 The April holidays are here once again. For the kids this means fun and more fun.
There are cartoons to watch, PlayStations, movies and all manner of indoor entertainment.
On the other hand, for some parents this is a nightmare period.
When the kids are at school parents are at peace because they know that the children are constructively engaged.
But now with schools closed parents are concerned what to do with the kids to keep them busy. Parents have every right to be concerned.
A report released last week by British researchers shows children are doing so little activity that their lives may be shorter as a result. It warns that lack of physical activity is a habit laid down in childhood — and is responsible for one in five pre-mature deaths.
Back home, the script is similar. In a report released a few weeks ago, experts are raising the alarm over the increasing number of inactive children who eat poorly, are physically inactive and spend more time watching TV or before a computer compared to their peers a decade ago.
READ MORE
Kenya's 2014 Report Card on the Physical Activity and Body Weight of Children and Youth was prepared with the help of several Canadian organisations in collaboration with a local university.
Sedentary life
The report shows that children from rural areas were more physically active than their urban counterparts. Besides active play, rural youth reported spending part of their leisure time doing household chores while their urban peers reported pursuing largely sedentary activities such as watching TV.
And now that the holidays are here, this comes as a wake-up call for every parent to focus on promoting healthy active lifestyles for their children.
Unfortunately, while parents have a significant role in promoting healthy active lifestyles for their children, many tend to undermine the importance of physical activity and healthy eating.
Lilliane Aleyoh who works as an administration specialist in Nairobi is the mother of a 14-year-old girl. She says as much as she would like her daughter to participate in several physical activities which are important for her health and development, different factors cannot allow it.
"My daughter is a candidate and due to this, she has lots of school work to focus on such that she has little time on her hands to take part in any activity, even helping in household chores," says Aleyoh.
"Though schools have now closed, she is only given about one week to rest since from the second week, they have a time table from school for their holiday homework programme which she has to adhere to and finish by the time they open school."
Watch a movie
She adds: "She will wake up at 9.00am, have her breakfast and settle down to do her morning subject. In the afternoon, she will also tackle another subject and by the time she is done, the day is gone already. Sometimes on weekends, I tell her to accompany me to the market to shop but being a teenager; she would rather stay home and watch a movie or do her homework."
Lucy Muchiri, a mother of three, admits that it is a challenge to keep children physically active while they are at home.
"Today, children tend to prefer being indoors. But as a mother who recognises the importance of exercise, I schedule bike ride times. They also have to take the dog for a walk in the neighbourhood. When they are indoors, they do crafts, music and household chores," says Muchiri.
"We also opted to get them movies instead of watching TV. That way, we provide them with reasonable and fruitful entertainment. We have trained the children to be responsible for their own time and control the time they watch TV or are on the computer."
For Diana Mwatema, a mother of two, it has not been easy taming her eldest son's activities when schools have closed.
"My son is only six years old and during holidays, he spends a better part of the day watching cartoons or riding his bike. There is little I can do as far as monitoring him is concerned because of my work schedule," she says.
Duty rooster
"And when he is so engrossed in TV, the housegirl is so happy because she doesn't bother him much hence she has enough time to do her work."
Minnie Okonya, who works in the conservation industry, says she and her children draw a duty schedule during the school holidays.
"When schools close, my children come up with a duty roster of activities they intend to do. Most of these are house chores that range from cooking, dish washing, doing laundry among other stuff," says Minnie.
"With this in place, the househelp is only left with the supervisory work and cooking for my baby. Any spare time they have is for studies and watching TV. It is hard to prevent them from watching TV especially after I have left the house for work but I try to ensure that they do not spend much time watching television," she says.
Esther Maina, a mother of three boys, says physical activity is a must for her children. The only difference is that when they are in school, they tend to play for longer hours than when they are at home.
"There are rules that have been set in our home that they have to adhere to. The agreement is that they spend more time outdoors than indoors. We agree that since they have holiday homework, by nine in the morning, they should have embarked on their studies and when it gets to two o'clock, they must go out and play," says Esther.
Close supervision
"For a child, play is work. It's in play that you learn reality," she says.
"On the other hand, when it comes to TV, I usually brief my house girl that there are certain things they can't watch on TV."
It said that promoting physical education, sport and outdoor play among children could help make physical activity a lifelong habit.
And just as Muchiri points out, a balanced life for your children is important.
"TV and computers have their role but they cannot be the only way to entertain children. Realising your child's personality, their likes and dislikes helps a parent organise a child's day.
We also need to get our children involved in simple household chores such as making beds, tidying their rooms, taking out trash, washing dishes, cooking simple meals among others," says Muchiri.
Photo: virtualnews.associationofvirtualworlds.com