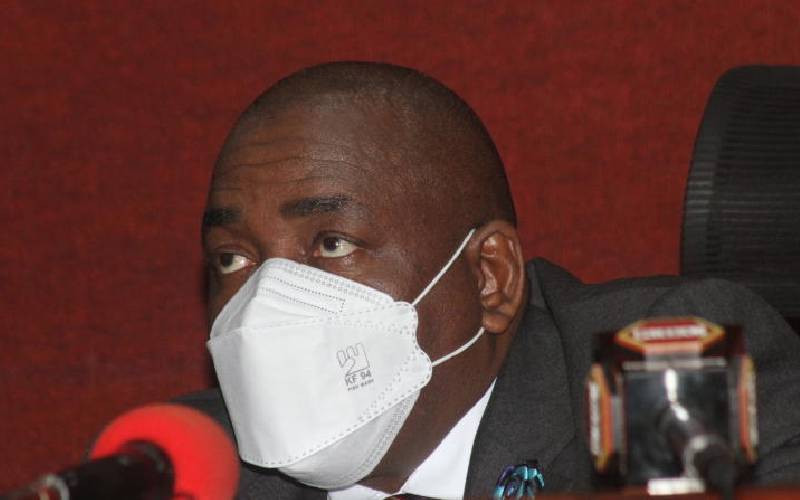 The ruling by Justice Anthony Mrima that one doesn't need a degree to be a governor exposes gaps that exist within our laws and policies.
How logical is it that qualification for a people's representative in the county assembly is equivalent to that of the executing officer in the name of a governor? It doesn't make sense. Yet, Mrima did not coin his own law.
He just went to section 180(2) of the 2010 Constitution which expressly does not give an additional qualification for election as governor beyond those of an MCA. Similarly, one can easily go to court and raise the same argument on the seat of the president. Section 137(1) also puts the qualification for election as president to be similar to those of a Member of the National Assembly.
Now, we know the clause requiring MPs to be degree holders was suspended once again in the just concluded elections. This means on the strength of Justice Mrima's ruling, one could also have vied for president without a degree; in order to be at par with parliamentary qualifications.
So in essence, we are saying we can have someone sitting as governor or as president without a degree certificate. Really?
Today, no matter how good you write, speak or read you cannot walk into any reputable news organisation and be hired. Most reputable journalists developed their abilities way before they acquired any certification beyond the O-levels; but no one could give them an ear without a certification.
It can't be that those who seek elective positions are so special as to be exempted from certification; at least a degree for a governor. From my experience, it is not the paper at the end of the four years that matters most but the process and content towards its acquisition.
In the process, one learns how to research and deduce information from research documents. One also learns key communication skills, collaboration, problem-solving, decision making, time management and mostly critical analysis and thinking. In the end, these skills contribute to a certain degree of confidence in the holder of a degree.
A governor is likely to spend most time engaging stakeholders/development partners and making pitches and presentations in and outside the country. We will not wish to have someone whose confidence will undergo frequent battering in those engagements for failing to sail along with his or her peers.
More importantly, this person who will be responsibility for billions of shillings. Some of those billions must go towards bettering the education sector and sponsoring students. That person must believe in the process lest he or she becomes a barrier.
In a country where degrees are demanded even for selling sweets in the streets, governors must have degrees. Parents have educated their children through blood and sweat, their efforts must count.
Related Topics