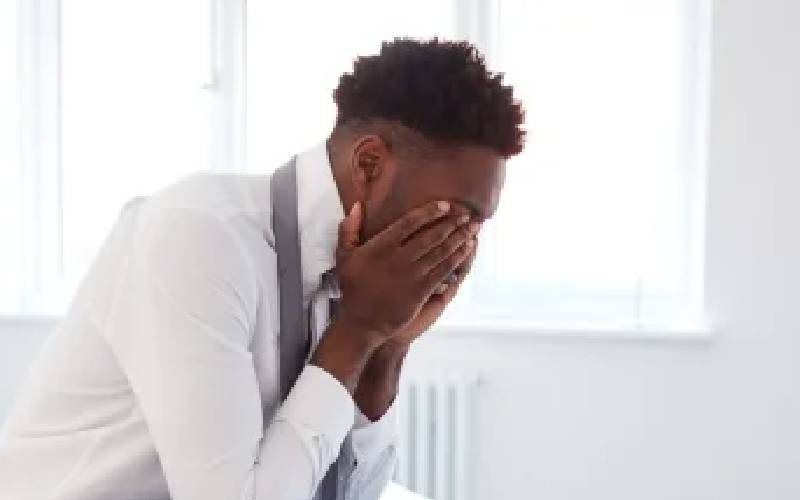 The unclear ending of a romantic surprise that was meant to cement Kevin Mboya's place in his lover's heart has triggered all manner of speculations online.
On Tuesday, January 26 at 3:43pm, Mboya tweeted that he'd embarked on a 500-kilometre nine-hour journey from Nairobi to Kwale to surprise his inamorata, whom he cared for to the bone.
The woman, who was celebrating her birthday, did not know that Mboya was on his way to Kwale, neither was she in touch with him.
After all, what's the essence of telling someone "Yo, I'm coming to surprise you!"? Alerting someone, steals the thunder, robs the moment of its substance.
Mboya, a Romeo reincarnate, knows this best.
He took to Twitter on Tuesday to expose his love credentials and alert Kenyans of his competence.
"I have travelled all the way from Nairobi to Kwale to come and surprise my girlfriend on her birthday. I haven't texted or called her in the last 24 hours. She might be thinking that I forgot it's her birthday [today]. I am waiting for her just outside her office to surprise her. I hope it goes well," he said on Twitter on Tuesday afternoon, attaching pictures of a bouquet of red roses.
That was the last time Mboya, a regular Twitter user, posted on the platform. On his Twitter bio, he describes himself as a marketer, realtor and digital media consultant.
Forty-eight hours later, Kenyans have camped on Mboya's page waiting for an update on how the birthday surprise ended.
That crucial information appears not to be forthcoming.
With the information vacuum growing larger, Kenyans on social media have decided to fill that void with their own conclusions.
Many are of the speculation that Mboya's romantic gesture ended in premium tears.
In simple lingo, the woman might not have been impressed, and could be that she was spending her birthday with another man; her true love, leaving the romantic Mboya crushed.
Screenshots of alleged WhatsApp messages between Mboya and his friends started circulating on Twitter, with the contents suggesting that Mboya's flame broke his heart.
The screenshots, however, appear manipulated.
Twitter user Ken Owino said: "Can someone please share the live location of Kevin Mboya? That boy child is most likely hurting wherever he is."
Bravin Yuri said: "I don't know why everyone is expecting Kevin Mboya's story to have turned out badly. Everyone is heartbroken even without knowing what happened. Are we all Kenyans psychologically wired to expect bad news all the time? Nobody is wishing him well."
Others, however, speculated that Mboya could be engaging in publicity stunts to increase his Twitter following.
This school of thought could have been triggered by his January 9 tweet, where he posted a picture of a wooden house and said he'd spent Sh800,000 to build the structure. The tweet went viral, attracting 530 retweets, 4,800 likes, 1,019 comments and 670,000 views.
As of 1:30pm on Saturday, January 28, the name Kevin Mboya was trending at Number One on Twitter with 18,000 tweets linked to it.
Mboya's tweet on his surprise visit to Kwale was retweeted by more than 5,860 people, liked by over 15,000 people, commented on by more than 3,600 people and viewed by 5.1 million-plus accounts.
The above statistics and nature of highlighted reactions are communicating something – that probably a large number of Kenyans don't believe in the endurance ability of long-distance relationships, like that of Mboya and his flame.
Studies show that at least 42 per cent of long-distance relationships eventually fail, with more than 60 per cent of people in such relationships saying lack of physical intimacy is the hardest challenge.
Other reasons cited for the failure of long-distance relationships include trust issues, lack of social interaction, lack of effort to sustain the relationship and unaligned future goals.
Forty (40) per cent of people in long-distance relationships told an American survey firm in November 2021 that they are kept apart by work, while 31 per cent attributed their being apart to school.
Dating at A Distance website says to make a long-distance relationship work, one should communicate over a variety of platforms, come up with a plan for how and when to have hard conversations, share small, mundane details and make time for both routine check-ins and spontaneous conversations.
The Standard reached Kevin Mboya for comment, but he was yet to respond as of the time of publishing this story.
Whether he is chasing clout, or is indeed heartbroken, or is even somewhere nice hanging out with the love of his life, Kevin Mboya's viral tweet made a statement, and started a national conversation on the attitude Kenyans have towards relationships, especially those long-distance in nature.
Related Topics