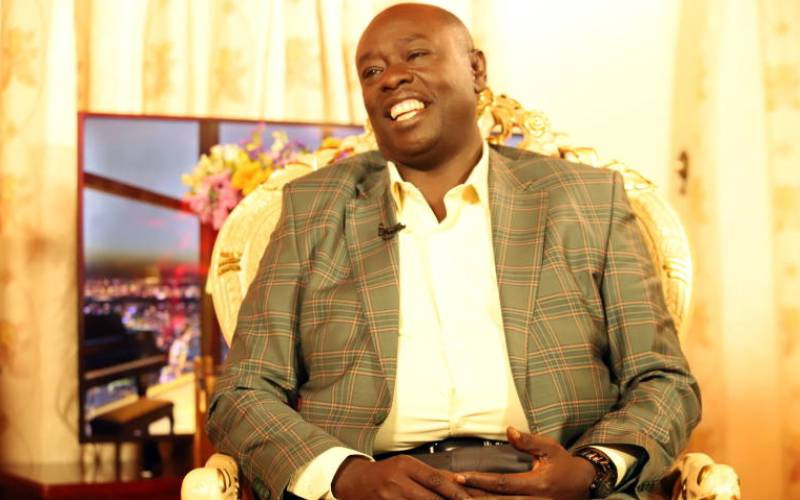 Deputy President Rigathi Gachagua says he's in awe at how things change fast.
The DP said a few months ago, he was in the dock over alleged corruption offences, and today, he's drinking and dining with judges who, back then, were hearing cases against him.
Gachagua made the remarks at the Supreme Court Buildings in Nairobi on Friday, November 4 during the release of the State of the Judiciary and Administration of Justice Report for the 2021/2022 Financial Year.
Chief Justice Martha Koome had, in her speech, said that she was appreciative that leaders of other arms of the government, including the National Assembly and the Executive, attended the function.
In particular, she said she had never seen Prime Cabinet Secretary Musalia Mudavadi at the Judiciary headquarters, and that she was happy that the release of the report on Friday brought him to the Supreme Court Buildings.
In response to this, Deputy President Rigathi Gachagua, during his speech, said: "I'm happy to be here. Earlier on, the Honourable Chief Justice said that she has not seen the Prime Cabinet Secretary [Musalia Mudavadi] here (at the Judiciary headquarters).
"Lady Chief Justice, I have been around your courtrooms for a while; in different circumstances. I say there's God in Heaven. Today, in totally different circumstances, I was having tea in the office of the Chief Justice and being taken around by the Deputy Chief Justice."
Gachagua was referring to the corruption cases he faced during President Uhuru Kenyatta's administration, including the Sh200 million suit that saw him being ordered by the courts to surrender the money to the State for failing to explain how he acquired it.
In his address, Gachagua assured the Judiciary of his commitment to Judicial independence.
"I want to assure our Judicial officers seated here today that in the Ruto administration, none of us, including the president or myself, or those below us, will call to ask you to determine a matter in one way or another. That won't happen," he said.
"If you come across anybody purporting to speak on behalf of the president, tell them to get you something in writing from him, I'm sure they won't. And, if they persist, then you (judicial officers) can look for me."
The deputy president also revisited the BBI suit, that saw the Supreme Court reject the quest for constitutional reform that was being championed by President Uhuru Kenyatta and Azimio la Umoja-One Kenya leader Raila Odinga.
"I want to salute the Judiciary for stopping the BBI on its tracks. It was a terrible scheme against the people of Kenya. We have an independent Judiciary, and the Kenyan state was preserved through prudent judicial discretion. On behalf of the people of Kenya, we want to say thank you to the Judiciary."
Related Topics